After Locations
After is an American romantic drama film directed by Jenny Gage, written by Susan McMartin, Tamara Chestna, Jenny Gage, and Tom Betterton, based on the novel by Anna Todd. Starring Josephine Langford, Hero Fiennes Tiffin, Khadijha Red Thunder, Dylan Arnold, Shane Paul McGhie, Samuel Larsen, Inanna Sarkis, and Selma Blair, the film follows a young woman who falls for a man with a dark secret. It was released on April 12, 2019, in the United States, grossed $69.7 million worldwide. After was shot in Atlanta, Georgia, USA. Filming locations included Emory University and The Howard House.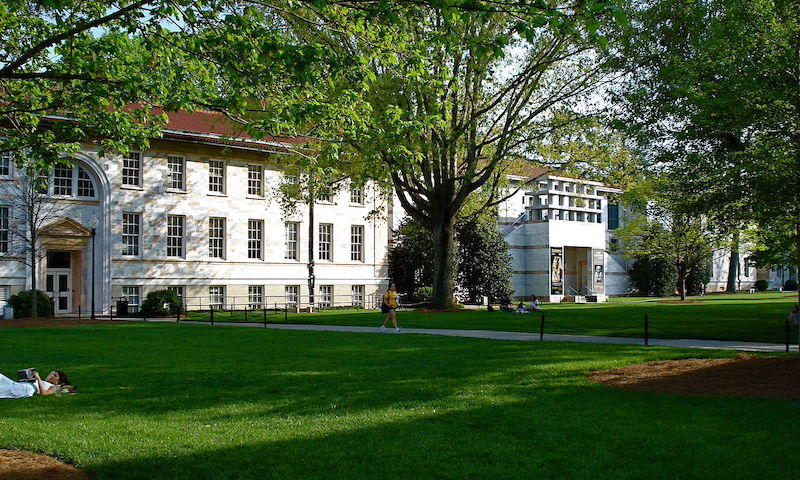 Emory University. Photo by Mpspqr at English Wikipedia.
Where was After Filmed?
After was filmed in 1079 North Ave, 720 Moreland Ave SE, Atlanta, Coffeehouse, Emory University and The Howard House.
The complete list of the locations with latitude and longitude coordinates are listed below in the table.
After Locations Map
After Locations Table
| Location Name | Latitude | Longitude |
| --- | --- | --- |
| 1079 North Ave | 33.770893 | -84.352303 |
| 720 Moreland Ave SE | 33.734550 | -84.349060 |
| Atlanta | 33.753265 | -84.397217 |
| Coffeehouse | 33.734463 | -84.349213 |
| Emory University | 33.791382 | -84.326233 |
| The Howard House | 33.759125 | -84.322716 |
Related Movies