Breaking Bad Locations
Breaking Bad is an American crime drama TV series created by Vince Gilligan. It was released between January 20, 2008, and September 29, 2013, ran for 5 seasons (62 episodes). The show aired on AMC is about a chemistry high school teacher who is diagnosed with Stage III cancer. Breaking Bad is filmed in Albuquerque, New Mexico. Bryan Cranston plays Walter White, the lead character of the series. And also Aaron Paul, Anna Gunn, Dean Norris, Betsy Brandt, Bob Odenkirk, and Jonathan Banks starred in the show. The show is considered one of the best TV series of all time. Breaking Bad was mainly shot in Albuquerque, New Mexico, USA. Walter White's House was located at 3828 Piermont Dr NE, Albuquerque. Jesse Pinkman's Apartment was located at Lead Ave. SE & Terrace St. SE, Albuquerque.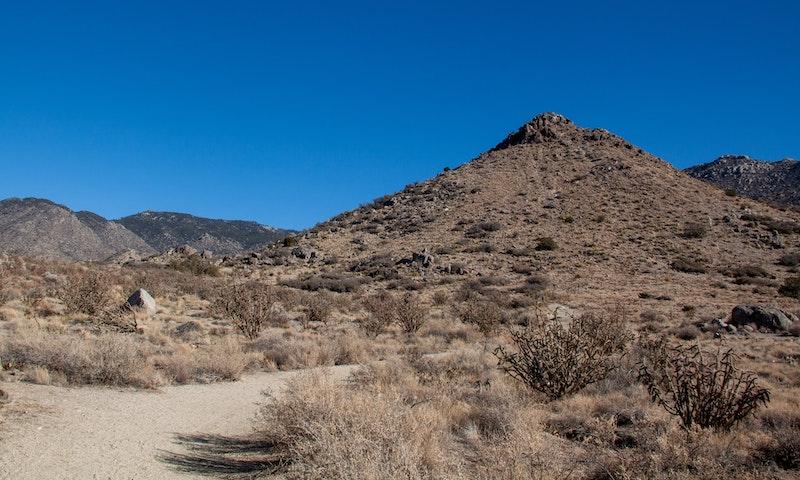 Albuquerque, New Mexico, USA. Photo by Gabriel Griego on Unsplash.
Where was Breaking Bad Filmed?
Breaking Bad was filmed in 1213 Jefferson St NE (Gus Fring's House), 1617 de Candelaria St (Laundry), 200 16th St SW (Ted Beneke Residence), 2016 Ridgecrest Dr SE, 2241 Phoenix Ave NE (Ted's company), 2938 La Palomita Rd NE, 322 16th St SW (Jesse Pinkman's House), 3828 Piermont Dr NE (Walter White's House), 4257 Isleta Boulevard Southwest (Los Pollos Hermanos), 4901 Cumbre Del Sur Ct NE (Hank and Marie's House), 8820 Horizon Blvd NE (Hector Salamanca Nursing Home), 906 Park Ave (Tuco's office), 9560 Snow Heights Circle NE (Car Wash), 9615 Broadway Blvd SE (Los Pollos Hermanos Factory Farm), 9800 Montgomery Blvd NE (Saul Goodman's Office), Albuquerque, Albuquerque Studios, Dalies Rd, John B. Robert Dam (Pickup Point) and Terrace St SE & Lead Ave SE (Jesse Pinkman's Apartment).
The complete list of the locations with latitude and longitude coordinates are listed below in the table.
Breaking Bad Locations Map
Breaking Bad Locations Table
| Location Name | Latitude | Longitude |
| --- | --- | --- |
| 1213 Jefferson St NE (Gus Fring's House) | 35.098530 | -106.593201 |
| 1617 de Candelaria St (Laundry) | 35.123749 | -106.662209 |
| 200 16th St SW (Ted Beneke Residence) | 35.089718 | -106.665604 |
| 2016 Ridgecrest Dr SE | 35.058964 | -106.586906 |
| 2241 Phoenix Ave NE (Ted's company) | 35.111366 | -106.617928 |
| 2938 La Palomita Rd NE | 35.118397 | -106.548332 |
| 322 16th St SW (Jesse Pinkman's House) | 35.087528 | -106.665550 |
| 3828 Piermont Dr NE (Walter White's House) | 35.126122 | -106.536530 |
| 4257 Isleta Boulevard Southwest (Los Pollos Hermanos) | 35.014633 | -106.686264 |
| 4901 Cumbre Del Sur Ct NE (Hank and Marie's House) | 35.134941 | -106.482857 |
| 8820 Horizon Blvd NE (Hector Salamanca Nursing Home) | 35.188541 | -106.601562 |
| 906 Park Ave (Tuco's office) | 35.085178 | -106.657967 |
| 9560 Snow Heights Circle NE (Car Wash) | 35.108242 | -106.535545 |
| 9615 Broadway Blvd SE (Los Pollos Hermanos Factory Farm) | 34.954330 | -106.667427 |
| 9800 Montgomery Blvd NE (Saul Goodman's Office) | 35.129368 | -106.532463 |
| Albuquerque | 35.084251 | -106.649239 |
| Albuquerque Studios | 34.988911 | -106.612747 |
| Dalies Rd | 34.797092 | -106.851028 |
| John B. Robert Dam (Pickup Point) | 35.138504 | -106.515694 |
| Terrace St SE & Lead Ave SE (Jesse Pinkman's Apartment) | 35.078262 | -106.625053 |
Related TV Series