Foundation Locations
Foundation is an American sci-fi television series directed by Jennifer Phang and Rupert Sanders, based on the book series of the same title by Isaac Asimov. Starring Cassian Bilton, Laura Birn, Jared Harris, Leah Harvey, Lou Llobell, Terrence Mann, Lee Pace, and Buddy Skelton, the series was released on Apple TV+ on 24 Sep. 2021. Foundation was shot on location in Fuerteventura, Canary Islands, Spain. Filming locations included Reykjavík, Iceland, and Berlin, Germany. Filming also took place at Troy Studios, Castletroy, Limerick, and Trinity Long Room Hub, Trinity College Dublin, College Green.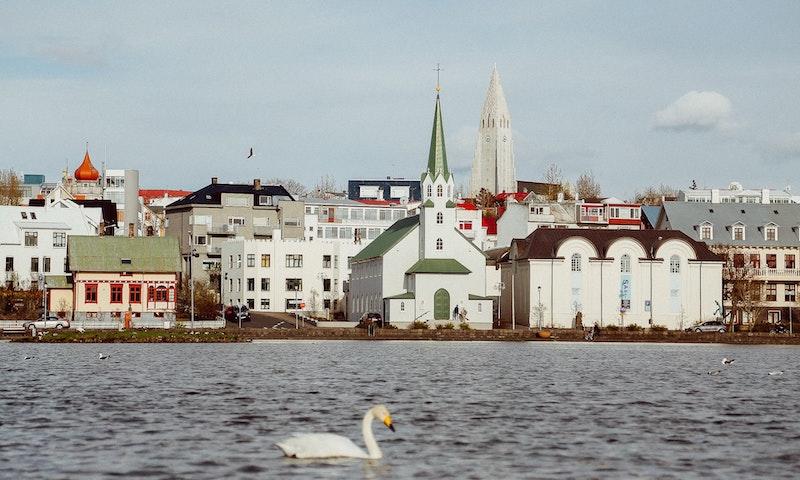 Reykjavík, Iceland. Photo by Evelyn Paris on Unsplash.
Where was Foundation Filmed?
Foundation was filmed in Berlin, Fuerteventura, Malta, Reykjavík, Tenerife, Trinity Long Room Hub and Troy Studios.
The complete list of the locations with latitude and longitude coordinates are listed below in the table.
Foundation Locations Map
Foundation Locations Table
| Location Name | Latitude | Longitude |
| --- | --- | --- |
| Berlin | 52.518764 | 13.400685 |
| Fuerteventura | 28.377316 | -14.093074 |
| Malta | 35.901939 | 14.380128 |
| Reykjavík | 64.145966 | -21.946541 |
| Tenerife | 28.302982 | -16.648724 |
| Trinity Long Room Hub | 53.343544 | -6.257595 |
| Troy Studios | 52.675220 | -8.556197 |
Related TV Series