Grace and Frankie Locations
Grace and Frankie is an American comedy series created by Marta Kauffman and Howard J. Morris. Starring Jane Fonda, Lily Tomlin, Sam Waterston, Martin Sheen, Brooklyn Decker, Ethan Embry, June Diane Raphael, and Baron Vaughn, the show was released on May 8, 2015, aired on Netflix, nominated for the 2016 Golden Globes in "Best Performance by an Actress in a Television Series - Comedy or Musical". The series follows Grace and Frankie finding out that their husbands are in love with each other. Grace and Frankie was mainly shot in Los Angeles, California. The beach house was located at 31212 Broad Beach Rd, Malibu.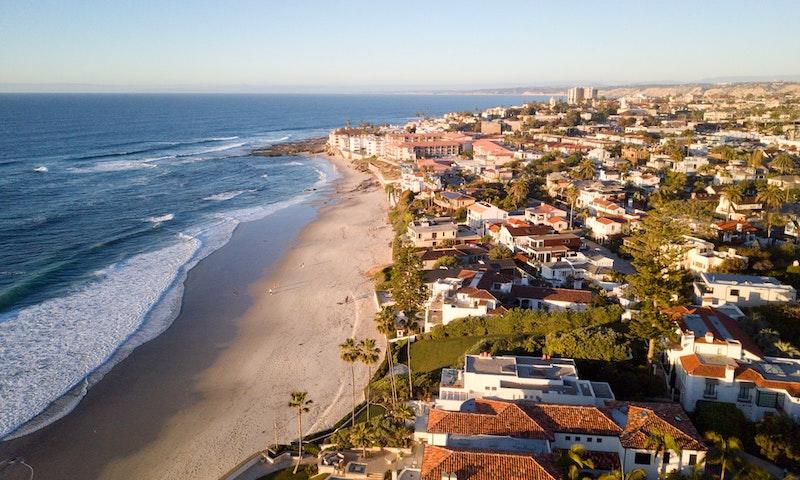 La Jolla. Photo by Yulia M on Unsplash.
Where was Grace and Frankie Filmed?
Grace and Frankie was filmed in 31212 Broad Beach Rd (The Beach House), La Jolla, Los Angeles and Paramount Pictures Studios.
The complete list of the locations with latitude and longitude coordinates are listed below in the table.
Grace and Frankie Locations Map
Grace and Frankie Locations Table
| Location Name | Latitude | Longitude |
| --- | --- | --- |
| 31212 Broad Beach Rd (The Beach House) | 34.034630 | -118.852417 |
| La Jolla | 32.841991 | -117.273018 |
| Los Angeles | 34.052235 | -118.243683 |
| Paramount Pictures Studios | 34.083759 | -118.319588 |
Related TV Series