Jane Eyre (2006) Locations
Jane Eyre is a television miniseries directed by Susanna White, written by Sandy Welch, and adapted from Charlotte Brontë's novel of the same title. Starring Ruth Wilson, Toby Stephens, Lorraine Ashbourne, Aidan McArdle, Pam Ferris, Tara Fitzgerald, Arthur Cox, Francesca Annis, Christina Cole, Elsa Mollien, and Rebekah Staton, the series is considered as one of the greatest adaptations of Jane Eyre. It was released from 24 September to 15 October 2006 on BBC One, ran for 4 episodes and nominated for the 2008 Golden Globes for "Best Performance by an Actress in a Miniseries or a Motion Picture Made for Television" (Ruth Wilson). Jane Eyre was mainly shot in Derbyshire, England, UK. Filming locations included Ilam Youth Hostel, Belton House, Kedleston Hall, and Sudbury Hall.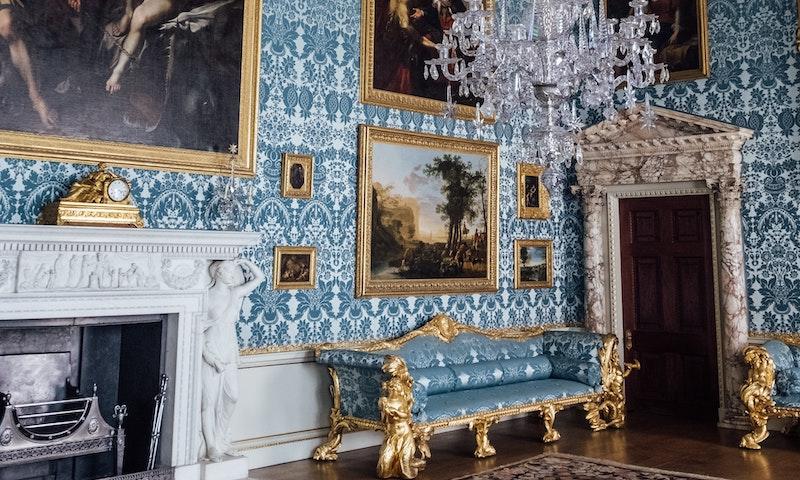 Kedleston Hall, Derby. Photo by James Kemp on Unsplash.
Where was Jane Eyre (2006) Filmed?
Jane Eyre (2006) was filmed in Derbyshire, Dovedale, Hathersage, Kedleston Hall, National Trust Belton House, Snake Pass, Sudbury Hall and YHA Ilam Hall.
The complete list of the locations with latitude and longitude coordinates are listed below in the table.
Jane Eyre (2006) Locations Map
Jane Eyre (2006) Locations Table
| Location Name | Latitude | Longitude |
| --- | --- | --- |
| Derbyshire | 53.166489 | -1.697756 |
| Dovedale | 53.066608 | -1.785383 |
| Hathersage | 53.329960 | -1.657824 |
| Kedleston Hall | 52.959309 | -1.537060 |
| National Trust Belton House | 52.943089 | -0.617888 |
| Snake Pass | 53.444073 | -1.916384 |
| Sudbury Hall | 52.886192 | -1.765741 |
| YHA Ilam Hall | 53.053078 | -1.805667 |
Related TV Series