The Affair Locations
The Affair is an American TV drama series premiered on Showtime, created by Sarah Treem and Hagai Levi. It was released from October 12, 2014, to November 3, 2019. It stars Dominic West, Ruth Wilson, Maura Tierney, Joshua Jackson, and Omar Metwally. The series follows an extramarital relationship between a schoolteacher-novelist and a young waitress. The Affair won 3 Golden Globes included Golden Globe Award for Best Drama Television Series. The Affair was filmed on location in Montauk, Long Island, and New York City, New York, USA.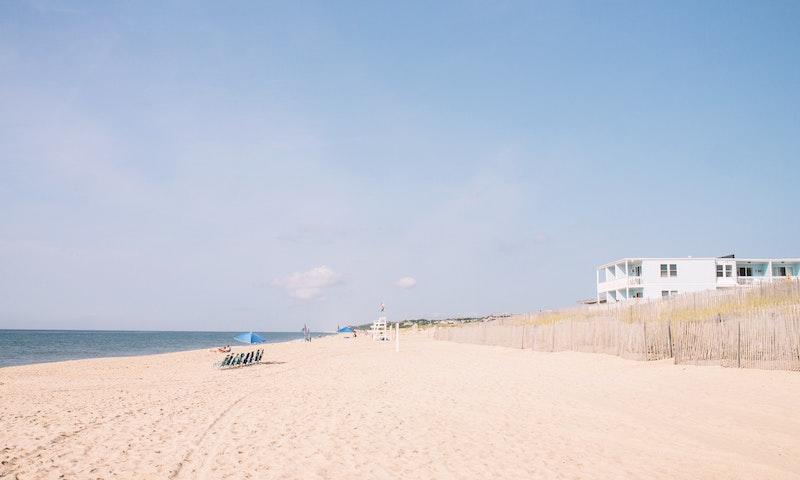 Montauk, NY, USA. Photo by Bridget Shevlin on Unsplash.
Where was The Affair Filmed?
The Affair was filmed in Block Island, Deep Hollow Ranch, Marine Boulevard, Montauk, Montauk Lighthouse Museum and The Lobster Roll.
The complete list of the locations with latitude and longitude coordinates are listed below in the table.
The Affair Locations Map
The Affair Locations Table
| Location Name | Latitude | Longitude |
| --- | --- | --- |
| Block Island | 41.161655 | -71.584267 |
| Deep Hollow Ranch | 41.055809 | -71.897881 |
| Marine Boulevard | 40.977760 | -72.100861 |
| Montauk | 41.034187 | -71.947372 |
| Montauk Lighthouse Museum | 41.070900 | -71.857132 |
| The Lobster Roll | 40.997169 | -72.047142 |
Related TV Series