One Day Locations
One Day is a romantic drama movie starring Anne Hathaway, Jim Sturgess, Patricia Clarkson, Ken Stott, Romola Garai, Jodie Whittaker, Rafe Spall, Heida Reed, and Matt Berry. Directed by Lone Scherfig, written by David Nicholls, scored by Rachel Portman, based on Nicholls' bestseller novel of the same name, the film was released on 19 August 2011 in the United States and 24 August 2011 in the United Kingdom, grossed $59 million worldwide. One Day was shot in Edinburgh, Scotland, UK, and Paris, France.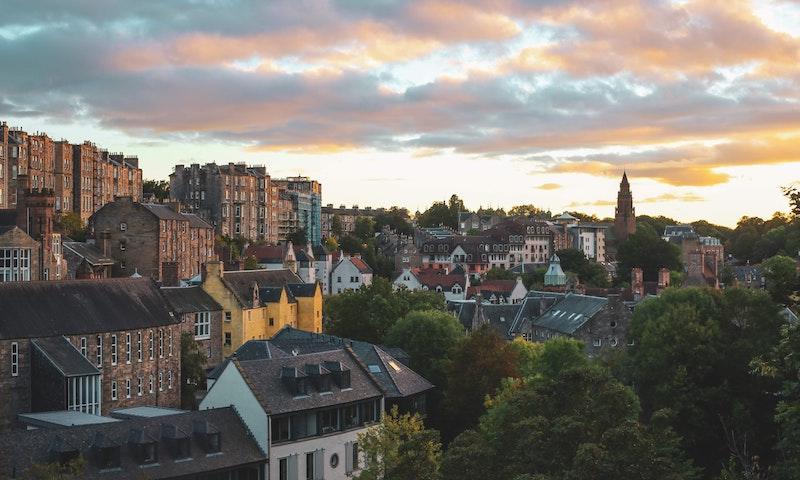 Edinburgh, Scotland, UK. Photo by Dyana Wing So on Unsplash.
Where was One Day Filmed?
One Day was filmed in Dinan, Dinard, Edinburgh, London, Paris, Pinewood Studios and Shiplake House.
The complete list of the locations with latitude and longitude coordinates are listed below in the table.
One Day Locations Map
One Day Locations Table
| Location Name | Latitude | Longitude |
| --- | --- | --- |
| Dinan | 48.455135 | -2.049093 |
| Dinard | 48.633312 | -2.057717 |
| Edinburgh | 55.957344 | -3.204496 |
| London | 51.509651 | -0.139104 |
| Paris | 48.858986 | 2.341164 |
| Pinewood Studios | 51.548882 | -0.532257 |
| Shiplake House | 51.526054 | -0.075691 |
Related Movies