Planet of the Apes Locations
Starring Charlton Heston, Roddy McDowall, Kim Hunter, Maurice Evans, James Whitmore, James Daly, Linda Harrison, Robert Gunner, Lou Wagner, and Woodrow Parfrey, an iconic movie Planet of the Apes was released on April 3, 1968, in the United States. Directed by Franklin J. Schaffner, scored by Jerry Goldsmith, written by Michael Wilson, Rod Serling, and based on the novel by Pierre Boulle, the film became a commercial success. It received good reviews by critics and audiences and was followed by a remake in 2001. The film won an Honorary Academy Award for John Chambers's outstanding make-up achievement. Planet of the Apes was shot in Arizona, Utah, and California. The final scene took place at Zuma Beach, Malibu.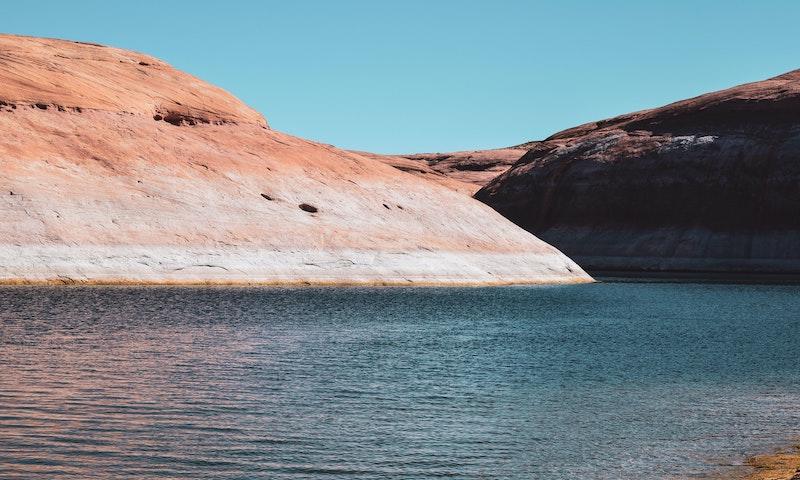 Lake Powell, AZ, USA. Photo by Zach Tilford on Unsplash.
Where was Planet of the Apes Filmed?
Planet of the Apes was filmed in 1925 Las Virgenes Rd, 20th Century Fox Studios, Coal Mine Canyon, Glen Canyon, Kayenta, Lake Powell, Malibu, Malibu Creek State Park, Page, Westward Beach, White Pocket and Zuma Beach.
The complete list of the locations with latitude and longitude coordinates are listed below in the table.
Planet of the Apes Locations Map
Planet of the Apes Locations Table
| Location Name | Latitude | Longitude |
| --- | --- | --- |
| 1925 Las Virgenes Rd | 34.098446 | -118.712708 |
| 20th Century Fox Studios | 34.051434 | -118.410187 |
| Coal Mine Canyon | 36.033474 | -111.009438 |
| Glen Canyon | 37.089466 | -111.189400 |
| Kayenta | 36.710102 | -110.255478 |
| Lake Powell | 37.081039 | -111.264183 |
| Malibu | 34.032253 | -118.788391 |
| Malibu Creek State Park | 34.097942 | -118.731453 |
| Page | 36.914505 | -111.460312 |
| Westward Beach | 34.012962 | -118.820038 |
| White Pocket | 36.956081 | -111.904388 |
| Zuma Beach | 34.021679 | -118.831429 |
Related Movies