Pokémon GO Locations
Pokémon GO, an "augmented reality" (AR) mobile game developed by Niantic Labs, was released in 2016. The game allows users to locate, train, and capture creatures called Pokémon in real-life locations via GPS. Pokemon GO is one of the most popular mobile games in the world, and it has been called a "social media phenomenon". Pokéstops and Pokémon Gyms are places shown on the local map in the app that allow the users to obtain items. These items are mostly located in significant places such as monuments, statues, town halls, gardens, parks, churches, libraries, museums, theaters, stadiums, airports, shopping centers, etc.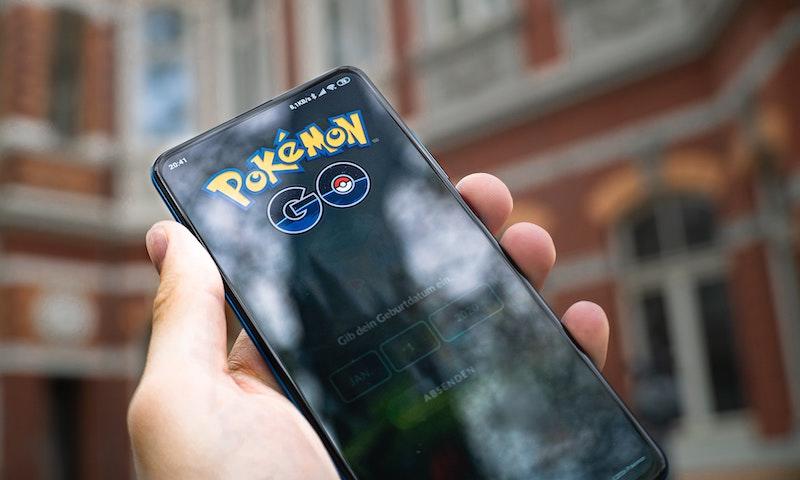 Photo by Mika Baumeister on Unsplash
Pokémon GO locations are Adelaide - Adelaide Oval, Adelaide - Rundle Mall, Adelaide - Semaphore Road, Agra - Taj Mahal (ताज महल), Ahmedabad - Sabarmati Ashram (સાબરમતી આશ્રમ), Akron - F.A. Seiberling Nature Realm, Alexandria - The George Washington Masonic National Memorial, Alexandria - The Grounds of Alexandria, Alhambra - Almansor Park, Ambler - Wissahickon Valley Public Library Ambler Branch, Anaheim - Anaheim Packing District, Anaheim - Center St, Anaheim - Convention Center, Anaheim - Disneyland, Anaheim - Knott's Berry Farm, Anaheim - Stoddard Park, Anderson - Mounds State Park, Ann Arbor - The Diag, Ardmore - Suburban Square and Ardmore - Tired Hands Brew Cafe.
The complete list of the locations with latitude and longitude coordinates are listed below in the table.
Pokémon GO Locations Map
Pokémon GO Locations Part 1
| Location Name | Latitude | Longitude |
| --- | --- | --- |
| Adelaide - Adelaide Oval | -34.915440 | 138.595520 |
| Adelaide - Rundle Mall | -34.922836 | 138.602005 |
| Adelaide - Semaphore Road | -34.838470 | 138.479919 |
| Agra - Taj Mahal (ताज महल) | 27.175018 | 78.042046 |
| Ahmedabad - Sabarmati Ashram (સાબરમતી આશ્રમ) | 23.060703 | 72.580772 |
| Akron - F.A. Seiberling Nature Realm | 41.139816 | -81.576073 |
| Alexandria - The George Washington Masonic National Memorial | 38.807404 | -77.066002 |
| Alexandria - The Grounds of Alexandria | -33.910690 | 151.194077 |
| Alhambra - Almansor Park | 34.088402 | -118.112633 |
| Ambler - Wissahickon Valley Public Library Ambler Branch | 40.152992 | -75.220612 |
| Anaheim - Anaheim Packing District | 33.831512 | -117.912224 |
| Anaheim - Center St | 33.835819 | -117.913124 |
| Anaheim - Convention Center | 33.799431 | -117.921448 |
| Anaheim - Disneyland | 33.812199 | -117.919014 |
| Anaheim - Knott's Berry Farm | 33.844292 | -118.000282 |
| Anaheim - Stoddard Park | 33.799973 | -117.934158 |
| Anderson - Mounds State Park | 40.100445 | -85.620102 |
| Ann Arbor - The Diag | 42.276512 | -83.738281 |
| Ardmore - Suburban Square | 40.008556 | -75.288544 |
| Ardmore - Tired Hands Brew Cafe | 40.008633 | -75.293877 |
| Atlanta - Centennial Olympic Park | 33.761772 | -84.394806 |
| Austin - Barton Springs | 30.263502 | -97.772118 |
| Baltimore - Cylburn Arboretum | 39.350468 | -76.651985 |
| Baltimore - Fort McHenry National Monument and Historic Shrine | 39.263241 | -76.580460 |
| Bangalore - Jaya Prakash Narayana Park (ಜೆಪಿ ಪಾರ್ಕ್) | 13.033912 | 77.549911 |
| Bangkok - CentralWorld (เซ็นทรัลเวิลด์) | 13.746621 | 100.539284 |
| Bangkok - Lumphini Park (สวนลุมพินี) | 13.731418 | 100.541100 |
| Barberton - Lake Anna Park | 41.013992 | -81.609337 |
| Bay St Louis - Silver Slipper Casino | 30.239552 | -89.425575 |
| Bemidji - Paul Bunyan & Babe the Blue Ox Statues | 47.470402 | -94.878937 |
| Berkeley - Sather Tower | 37.872055 | -122.257835 |
| Berlin - Griessmühle | 52.459892 | 13.505498 |
| Berlin - Kater Blau | 52.512199 | 13.425576 |
| Berlin - Museumsinsel | 52.516876 | 13.401885 |
| Berlin - Tempelhofer Feld | 52.475170 | 13.400970 |
| Berlin - Urban Spree | 52.507694 | 13.451576 |
| Bicester - Garth Park | 51.896034 | -1.146082 |
| Biloxi - Belgicans Fries | 30.392225 | -88.989830 |
| Biloxi - Lighthouse Park | 30.395067 | -88.902512 |
| Biloxi - Ohr-O'Keefe Museum of Art | 30.393223 | -88.872307 |
| Biloxi - St. Martin Community Center | 30.443760 | -88.858704 |
| Birmingham - Cannon Hill Park | 52.451351 | -1.902991 |
| Birmingham - University of Birmingham | 52.450722 | -1.930815 |
| Bloomington - Mall of America® | 44.854870 | -93.241882 |
| Boston - Boston Common | 42.354954 | -71.066170 |
| Boston - Christopher Columbus Waterfront Park | 42.360958 | -71.051743 |
| Bowie - Allen Pond Park | 38.935673 | -76.739655 |
| Brick - Windward Beach Park | 40.057835 | -74.111336 |
| Brisbane - Botanic Gardens | -27.475945 | 153.029739 |
| Brisbane - South Bank | -27.481680 | 153.021988 |
| Bristol - Sugar Hollow Park | 36.644100 | -82.109497 |
| Brooklyn - Brooklyn Borough Hall | 40.692734 | -73.990303 |
| Brooklyn - Brooklyn Historical Society | 40.694729 | -73.992447 |
| Brooklyn - Grand Army Plaza | 40.673817 | -73.969955 |
| Brooklyn - Herbert Von King Park | 40.689564 | -73.946915 |
| Brooklyn - WNYC Transmitter Park | 40.729897 | -73.960785 |
| Bryn Athyn - Bryn Athyn Historic District | 40.136948 | -75.063011 |
| Bryn Mawr - Hope's Country Fresh Cookies | 40.024986 | -75.325073 |
| Budapest - Citadella | 47.486988 | 19.046482 |
| Budderoo - Budderoo National Park | -34.663479 | 150.649033 |
| Buena Park - Ralph B Clark Regional Park | 33.893219 | -117.978142 |
| Buenos Aires - Obelisco | -34.603775 | -58.381824 |
| Buffalo - Canalside | 42.876854 | -78.879433 |
| Burbank - McCambridge Park | 34.193050 | -118.320862 |
| Burbank - Neal Adams Crusty Bunkers Comics and Toys | 34.164551 | -118.356621 |
| Cagliari - Parco di Monte Claro | 39.234470 | 9.115421 |
| Calgary - Central Memorial Park | 51.041084 | -114.070320 |
| Canberra - Lake Burley Griffin | -35.297085 | 149.107468 |
| Canberra - Questacon - National Science and Technology Centre | -35.298553 | 149.131332 |
| Cardiff - Bute Park | 51.484509 | -3.185590 |
| Carlsbad - LEGOLAND California Hotel | 33.125889 | -117.310501 |
| Carlton - Melbourne Museum | -37.803394 | 144.971512 |
| Cerritos - Liberty Park and Fitness Center | 33.855408 | -118.100319 |
| Chaska - Minnesota Landscape Arboretum | 44.859634 | -93.617851 |
| Chicago - Chicago Shakespeare Theater | 41.891556 | -87.605812 |
| Chicago - Field Museum | 41.866264 | -87.617455 |
| Chicago - Millennium Park | 41.882698 | -87.623360 |
| Chicago - Miller Lite Beer Garden | 41.891266 | -87.600761 |
| Chicago - National Museum of Puerto Rican Arts & Culture | 41.902321 | -87.703468 |
| Chicago - Navy Pier | 41.891701 | -87.604332 |
| Chicago - Wrigley Field | 41.948238 | -87.655701 |
| Chino - Prado Regional Park | 33.937008 | -117.644371 |
| Clearwater - Clearwater Beach | 27.976824 | -82.830078 |
| Cleveland - Case Western Reserve University | 41.504284 | -81.608528 |
| Cleveland - Lake View Cemetery | 41.513767 | -81.598412 |
| Cleveland - Perk Plaza | 41.502441 | -81.686050 |
| Cleveland - Playhouse Square | 41.501274 | -81.680847 |
| Cleveland - Rock And Roll Hall Of Fame | 41.508511 | -81.695320 |
| Cleveland - Wade Oval | 41.510803 | -81.611626 |
| Collegeville - Evansburg State Park | 40.200649 | -75.404144 |
| Cologne - Aachener Weiher | 50.935253 | 6.927852 |
| Cologne - Media Park Köln | 50.948521 | 6.943493 |
| Cologne - Rheinauhafen | 50.929493 | 6.963587 |
| Colorado Springs - Memorial Park | 38.831604 | -104.799522 |
| Columbia - Blandair Regional Park | 39.210659 | -76.837006 |
| Columbus - Blendon Woods Metro Park | 40.074665 | -82.882950 |
| Columbus - Columbus Civic Center | 32.450161 | -84.987846 |
| Copenhagen - Det kongelige Biblioteks Have | 55.674648 | 12.580892 |
| Copenhagen - Fisketorvet | 55.662788 | 12.562259 |
Pokémon GO Locations Part 2
| Location Name | Latitude | Longitude |
| --- | --- | --- |
| Copenhagen - Queen Louise Bridge | 55.686649 | 12.563975 |
| Coral Gables - Books & Books | 25.750481 | -80.260086 |
| Coral Gables - Coral Gables Museum | 25.750467 | -80.260300 |
| Coral Gables - Miracle Mile | 25.749537 | -80.258957 |
| Coral Gables - University of Miami | 25.719084 | -80.277176 |
| Corpus Christi - Art Center of Corpus Christi | 27.791916 | -97.392654 |
| Corpus Christi - Cole Park | 27.772635 | -97.389580 |
| Corpus Christi - Executive Surf Club | 27.794353 | -97.394371 |
| Corpus Christi - Harbor Bridge | 27.812847 | -97.395271 |
| Corpus Christi - Harrison's Landing | 27.796967 | -97.389030 |
| Corpus Christi - Hester's Café | 27.772942 | -97.400688 |
| Corpus Christi - Oso Bay Wetlands Preserve & Learning Center | 27.668530 | -97.331635 |
| Corpus Christi - Sherrill Park | 27.790602 | -97.393082 |
| Corpus Christi - South Texas Botanical Gardens & Nature Center | 27.652485 | -97.406952 |
| Corpus Christi - Texas A&M University Corpus Christi | 27.712648 | -97.324394 |
| Corpus Christi - The Water's Edge | 27.788370 | -97.393745 |
| Corvallis - Avery Park and Natural Area | 44.553471 | -123.272797 |
| Costa Mesa - OC Fair & Event Center | 33.665745 | -117.904915 |
| Covington - Devou Park | 39.079967 | -84.540695 |
| Crystal Lake - Lippold Park | 42.247681 | -88.358269 |
| Cuyahoga Falls - Gorge Metro Park | 41.119621 | -81.493355 |
| Dallas - Cole Park | 32.813133 | -96.793678 |
| Dallas - Main Street Garden Park | 32.781113 | -96.795143 |
| Darwin - Mitchell Street | -35.324604 | 149.139465 |
| Davie - Tree Tops Park | 26.070883 | -80.277878 |
| Davie - Vista View Park | 26.070404 | -80.343491 |
| Delhi - District Park I.p.Extention (आईपी ​​एक्सटेंशन पार्क) | 28.626024 | 77.310448 |
| Denham Springs - North Park | 30.494345 | -90.916779 |
| Denver - Washington Park | 39.699539 | -104.972237 |
| Detroit - Belle Isle | 42.343140 | -82.974770 |
| Detroit - Comerica Park | 42.338924 | -83.048820 |
| Detroit - Detroit Metropolitan Wayne County Airport | 42.215958 | -83.355751 |
| Detroit - Ford Field | 42.340042 | -83.045975 |
| Detroit - Grand Circus Park | 42.336433 | -83.050858 |
| Dhaka - University of Dhaka (ঢাকা বিশ্ববিদ্যালয়) | 23.733969 | 90.392654 |
| Dharmapuri - Taj Mahal | 27.175014 | 78.041939 |
| Douglasville - Deer Lick Park | 33.747158 | -84.684845 |
| Dubai - Dubai Mall | 25.198662 | 55.279537 |
| Dubai - Mall of the Emirates | 25.118099 | 55.200615 |
| Dubai - Ski Dubai | 25.117168 | 55.198242 |
| Duluth - Glensheen | 46.815163 | -92.051758 |
| Edinburgh - George Square | 55.943596 | -3.188824 |
| Edinburgh - Illegal Jack's | 55.943447 | -3.184338 |
| Edinburgh - Princes Street Gardens | 55.949535 | -3.198762 |
| Edinburgh - St Andrew Square | 55.954235 | -3.193257 |
| Edinburgh - The Banshee Labyrinth | 55.949364 | -3.186842 |
| Edinburgh - The Blackbird | 55.941051 | -3.203776 |
| Edinburgh - The Blue Blazer | 55.945946 | -3.203274 |
| Edinburgh - The Caledonian Brewing Co | 55.935707 | -3.231239 |
| Edinburgh - The Dome | 55.953556 | -3.195598 |
| Edinburgh - Treacle Bar & Kitchen | 55.957409 | -3.188201 |
| Eindhoven - Stadswandelpark | 51.426517 | 5.480950 |
| Forest Park - Starr Park | 33.618134 | -84.366470 |
| Fort Lee - Constitution Park | 40.855312 | -73.974823 |
| Fort Washington - Fort Washington State Park | 40.120911 | -75.223717 |
| Fountain Valley - Mile Square Regional Park | 33.720737 | -117.939987 |
| Frederick - Gambrill State Park | 39.464546 | -77.498032 |
| Fullerton - Fullerton Arboretum | 33.888180 | -117.884377 |
| Gilbert - Freestone Park | 33.358662 | -111.769081 |
| Gilbert - Riparian Preserve at Water Ranch | 33.364304 | -111.735146 |
| Glasgow - East Kilbride Station | 55.765972 | -4.180351 |
| Glasgow - Forge Retail Park | 55.855175 | -4.210731 |
| Glasgow - George Square | 55.861141 | -4.250228 |
| Glasgow - Glasgow Cathedral | 55.862972 | -4.234668 |
| Glasgow - Glasgow Green | 55.849056 | -4.235637 |
| Glasgow - Merchant Square | 55.858616 | -4.245538 |
| Glasgow - People's Palace | 55.851151 | -4.237431 |
| Glasgow - Princes Square | 55.859200 | -4.253748 |
| Glasgow - Riverside Museum | 55.865093 | -4.306266 |
| Glasgow - St Andrew's Square | 55.854954 | -4.243178 |
| Glasgow - Tradeston Bridge | 55.856087 | -4.263766 |
| Glasgow - University of Glasgow | 55.872089 | -4.288314 |
| Glasgow - University of Strathclyde | 55.862309 | -4.243032 |
| Glens Falls - Broad Street Fire Station | 43.305992 | -73.654068 |
| Glens Falls - Chapman Historical Museum | 43.311535 | -73.649124 |
| Glens Falls - Charles R. Wood Theater | 43.310261 | -73.645088 |
| Glens Falls - Christ Church United Methodist | 43.312572 | -73.647583 |
| Glens Falls - Church of the Messiah | 43.311401 | -73.647316 |
| Glens Falls - Cool Insuring Arena | 43.308071 | -73.641907 |
| Glens Falls - Crandall Public Library | 43.310963 | -73.645569 |
| Glens Falls - H R Tyrer Galleries | 43.309509 | -73.644707 |
| Glens Falls - Senior Citizens Center | 43.312141 | -73.650383 |
| Glens Falls - St Alphonsus Church | 43.308365 | -73.649651 |
| Glens Falls - Steve's Place | 43.302879 | -73.661163 |
| Glyndon - Buffalo River State Park | 46.872360 | -96.474800 |
| Green Lane - Green Lane Park | 40.335152 | -75.485771 |
| Greensboro - Greensboro Arboretum | 36.070103 | -79.842270 |
| Greenville - Cleveland Park | 34.849297 | -82.385086 |
| Grimsby - People's Park | 53.556023 | -0.084854 |
| Gulfport - Brooklyn's Pizzeria | 30.321556 | -89.336525 |
| Gulfport - Lynn Meadows Discovery Center | 30.382427 | -89.037483 |
| Hampton - Bushy Park | 51.416477 | -0.339955 |
| Hanoi - Hồ Hoàn Kiếm | 21.028812 | 105.851990 |
| Hanoi - Temple of Literature | 21.027395 | 105.835403 |
| Havre De Grace - Friends-Concord Point Lighthouse | 39.540836 | -76.085838 |
| Hobart - Pigeon Hole | -42.886578 | 147.319107 |
| Hollywood - T.Y. (Topeekeegee Yugnee) Park | 26.036674 | -80.175560 |
| Holmdel - Holmdel Park | 40.370308 | -74.184479 |
| Hong Kong - Aldrich Bay Park (愛秩序灣公園) | 22.282564 | 114.224594 |
| Hong Kong - Kowloon Tsai Park (九龍仔公園) | 22.330332 | 114.185349 |
Pokémon GO Locations Part 3
| Location Name | Latitude | Longitude |
| --- | --- | --- |
| Hong Kong - Lai Chi Kok Park (荔園) | 22.333815 | 114.140259 |
| Hong Kong - Morse Park (摩士公園) | 22.339346 | 114.190041 |
| Hong Kong - Star Ferry Central Pier | 22.285904 | 114.160843 |
| Hong Kong - Tin Shui Wai Park (天水圍公園) | 22.456039 | 114.002007 |
| Hong Kong - Victoria Park (維多利亞公園) | 22.281839 | 114.187943 |
| Horsham - Horsham Park | 51.066807 | -0.326437 |
| Houston - Bay Area Park | 29.596558 | -95.089699 |
| Houston - Doss Park | 29.922276 | -95.456779 |
| Houston - Houston Arboretum & Nature Center | 29.763798 | -95.452248 |
| Houston - Johnson Space Center | 29.559420 | -95.090034 |
| Houston - The Galleria | 29.739235 | -95.464653 |
| Houston - Tom Bass Regional Park Section III | 29.589996 | -95.356766 |
| Huddersfield - Greenhead Park | 53.649181 | -1.798876 |
| Hudson - Hudson Springs Park | 41.251099 | -81.407722 |
| Huntington Beach - Huntington Beach Pier | 33.653435 | -118.005959 |
| Indianapolis - Canal Walk | 39.775158 | -86.165199 |
| Indianapolis - Holliday Park | 39.870853 | -86.163651 |
| Ingersoll - Elm Hurst Inn & Spa | 43.029781 | -80.855202 |
| Ipswich - Christchurch Park | 52.063824 | 1.156408 |
| Irvine - Jeffrey Open Space Trail | 33.704639 | -117.753128 |
| Istanbul - Abbasaga Parki | 41.046551 | 29.006006 |
| Istanbul - Atasehir Mimar Sinan Camii | 40.995819 | 29.112074 |
| Istanbul - Bagdat Caddesi | 40.951591 | 29.096970 |
| Istanbul - Buyuk Besiktas Carsisi | 41.042728 | 29.005146 |
| Istanbul - Caddebostan Sahili | 40.962399 | 29.062094 |
| Istanbul - Galata Kulesi | 41.025688 | 28.974058 |
| Istanbul - Istiklal Caddesi | 41.034054 | 28.978222 |
| Istanbul - Kadikoy Rihtim | 40.993694 | 29.024031 |
| Istanbul - Macka Demokrasi Parki | 41.045261 | 28.991127 |
| Istanbul - Moda Sahil Parki ve Yuruyus Yolu | 40.980019 | 29.026844 |
| Istanbul - Ozgurluk Parki | 40.979259 | 29.055744 |
| Istanbul - Sultanahmet Meydani | 41.007214 | 28.977783 |
| Istanbul - Taksim Gezi Parki | 41.038811 | 28.986500 |
| Jakarta - Taman Impian Jaya Ancol | -6.129323 | 106.833321 |
| Kaatsheuvel -Efteling | 51.650597 | 5.049584 |
| Keilor East - Brimbank Park | -37.731155 | 144.831757 |
| Kemah - Kemah Boardwalk | 29.547262 | -95.020164 |
| Keyport - Keyport Waterfront Park | 40.437386 | -74.204704 |
| King of Prussia - King of Prussia Mall | 40.088375 | -75.391640 |
| King of Prussia - Valley Forge Casino Resort | 40.096870 | -75.415291 |
| King of Prussia - Valley Forge National Historical Park | 40.101700 | -75.447044 |
| Kuala Lumpur - Bukit Bintang | 3.145797 | 101.705742 |
| Kuala Lumpur - KLCC Park | 3.155495 | 101.714561 |
| Kuala Lumpur - Publika | 3.171140 | 101.665848 |
| La Cañada Flintridge - Descanso Gardens | 34.201370 | -118.211327 |
| La Mirada - La Mirada Community Regional Park | 33.906406 | -118.007080 |
| Largo - Largo Central Park | 27.915258 | -82.785484 |
| Las Vegas - Desert Bloom Park | 36.036926 | -115.137932 |
| Lawndale - Alondra Park | 33.886162 | -118.342545 |
| League City - Walter Hall Park | 29.513676 | -95.102859 |
| Leeds - Woodhouse Moor | 53.811222 | -1.560783 |
| Leicester - Bradgate Park | 52.688148 | -1.204110 |
| Lewis Center - Highbanks Metro Park | 40.154057 | -83.027405 |
| Lexington - The Arboretum, State Botanical Garden of KY | 38.014236 | -84.504356 |
| Lilburn - Lilburn City Park | 33.886276 | -84.134109 |
| Lisle - The Morton Arboretum | 41.816319 | -88.063560 |
| Lithia - Lithia Springs Park | 27.864971 | -82.227432 |
| Liverpool - Onondaga Lake Park | 43.099197 | -76.204582 |
| London - Alexandra Palace | 51.593933 | -0.130394 |
| London - Battersea Park | 51.479004 | -0.156881 |
| London - Big Ben | 51.500729 | -0.124625 |
| London - Dulwich Park | 51.445297 | -0.077947 |
| London - Eel Brook Common | 51.476788 | -0.195462 |
| London - Green Park | 51.503700 | -0.145058 |
| London - Greenwich Park | 51.476604 | 0.000747 |
| London - Hampstead Heath | 51.560791 | -0.163245 |
| London - Hampton Court Palace | 51.403778 | -0.338780 |
| London - Horniman Gardens | 51.441944 | -0.062238 |
| London - Hyde Park | 51.507225 | -0.165884 |
| London - London Eye | 51.503292 | -0.119677 |
| London - Museum of London | 51.517796 | -0.096233 |
| London - Parliament Square | 51.501026 | -0.127962 |
| London - Piccadilly Circus | 51.509701 | -0.134575 |
| London - Primrose Hill | 51.539150 | -0.161548 |
| London - Queen Elizabeth Olympic Park | 51.543377 | -0.016625 |
| London - Russell Square | 51.521751 | -0.128079 |
| London - Saint Paul's Cathedral | 51.513775 | -0.098426 |
| London - Savoy Hotel | 51.509991 | -0.120218 |
| London - Sir Winston Churchill Statue | 51.500813 | -0.126475 |
| London - St James's Park | 51.502415 | -0.135437 |
| London - Statue of Charlie Chaplin | 51.510208 | -0.130234 |
| London - Tate Britain | 51.491051 | -0.128591 |
| London - The Regent's Park | 51.529667 | -0.164387 |
| London - The Shard | 51.504543 | -0.087213 |
| London - Tower of London | 51.508114 | -0.075949 |
| London - West Ham Park | 51.539291 | 0.017482 |
| Long Beach - Jeff Davis Ave | 30.347641 | -89.149750 |
| Long Beach - Junipero Beach | 33.762215 | -118.165138 |
| Long Beach - Port of Long Beach | 33.754562 | -118.218536 |
| Long Beach - Silverado Park | 33.814453 | -118.213661 |
| Longford - Heathrow Airport | 51.469749 | -0.454802 |
| Los Angeles - Athens Park | 33.918152 | -118.279823 |
| Los Angeles - Barnsdall Art Park | 34.100250 | -118.294487 |
| Los Angeles - Dodger Stadium | 34.073570 | -118.240143 |
| Los Angeles - Echo Park Lake | 34.072044 | -118.260971 |
| Los Angeles - Exposition Park Rose Garden | 34.017200 | -118.287064 |
| Los Angeles - Fryman Canyon | 34.142540 | -118.393730 |
| Los Angeles - Grand Central Market | 34.050571 | -118.249229 |
| Los Angeles - Hollywood Bowl | 34.112049 | -118.339218 |
| Los Angeles - Hollywood Walk of Fame | 34.101677 | -118.339989 |
Pokémon GO Locations Part 4
| Location Name | Latitude | Longitude |
| --- | --- | --- |
| Los Angeles - Kenneth Hahn State Recreation Area | 34.012253 | -118.371887 |
| Los Angeles - Lafayette Park | 34.061810 | -118.283783 |
| Los Angeles - Lincoln Park | 34.066349 | -118.201195 |
| Los Angeles - Little Tokyo | 34.052017 | -118.240952 |
| Los Angeles - Los Angeles Convention Center | 34.040314 | -118.269493 |
| Los Angeles - Los Angeles County Museum of Art | 34.063820 | -118.359406 |
| Los Angeles - Pan Pacific Park | 34.075359 | -118.354630 |
| Los Angeles - Paramount Theatre | 34.084148 | -118.317047 |
| Los Angeles - Santa Monica Pier | 34.009296 | -118.496719 |
| Los Angeles - Skirball Cultural Center | 34.124905 | -118.479263 |
| Los Angeles - Space Shuttle Endeavour | 34.016232 | -118.287727 |
| Los Angeles - The Getty | 34.077988 | -118.474396 |
| Los Angeles - The Great Wall of Los Angeles | 34.179108 | -118.414429 |
| Los Angeles - The Iliad Bookshop | 34.168839 | -118.361557 |
| Los Angeles - The La Brea Tar Pits and Museum | 34.063690 | -118.355553 |
| Los Angeles - The Museum of Contemporary Art | 34.053364 | -118.250549 |
| Los Angeles - University of Southern California | 34.022160 | -118.286331 |
| Los Angeles - Vista Hermosa Natural Park, Mountains Recreation & Conservation Authority | 34.061783 | -118.257072 |
| Los Angeles - Walt Disney Concert Hall | 34.055283 | -118.250244 |
| Louisville - E.P. Tom Sawyer State Park | 38.286697 | -85.556870 |
| Madison - Wisconsin State Capitol | 43.074493 | -89.384415 |
| Madrid - Parque de El Retiro | 40.415184 | -3.684786 |
| Maidstone - Mote Park | 51.266487 | 0.539573 |
| Marietta - Marietta Square | 33.952637 | -84.549744 |
| McKinney - Gabe Nesbitt Community Park | 33.172054 | -96.711411 |
| McKinney - Towne Lake Recreation Area | 33.185432 | -96.633232 |
| Melbourne - Crown Casino and Entertainment Complex | -37.823559 | 144.957962 |
| Melbourne - Flagstaff Gardens | -37.810604 | 144.953979 |
| Melbourne - State Library Victoria | -37.809891 | 144.964386 |
| Metro Manila - Quezon Memorial Circle | 14.651590 | 121.048958 |
| Metro Manila - University of the Philippines Diliman | 14.653974 | 121.068253 |
| Miami - Bayfront Park | 25.774427 | -80.185753 |
| Miami - Florida International University | 25.756008 | -80.377266 |
| Miami - Tropical Park | 25.729254 | -80.325409 |
| Middle Village - Juniper Valley Park | 40.720318 | -73.880043 |
| Milano - Sempione Park | 45.471970 | 9.176732 |
| Minneapolis - Minneapolis Institute of Art | 44.958569 | -93.274208 |
| Miramar - Miramar Regional Park | 25.982391 | -80.371254 |
| Mission Viejo - Oso Creek Trailhead | 33.591160 | -117.659607 |
| Mobile - Medal of Honor Park | 30.656303 | -88.185944 |
| Mobile - Municipal (Langan) Park | 30.706053 | -88.160141 |
| Montebello - Quiet Cannon | 34.027725 | -118.132317 |
| Montreal - Montreal Botanical Garden | 45.559975 | -73.563377 |
| Mumbai - August Kranti Maidan (ऑगस्ट क्रांती मैदान) | 18.962296 | 72.809837 |
| Mumbai - Gateway Of India (गेटवे ऑफ इंडिया मुंबई) | 18.921970 | 72.834587 |
| Mumbai - Horniman Circle Garden (होर्निमन सर्कल गार्डन) | 18.932016 | 72.834930 |
| Mumbai - Juhu Chowpatty (जुहू चौपाटी बीच, मुंबई) | 19.097008 | 72.826553 |
| Mumbai - Marine Dr | 18.943108 | 72.822945 |
| Mumbai - Mindspace (माइंडस्पेस) | 19.183317 | 72.832115 |
| Mumbai - Rock Beach | 19.130100 | 72.812943 |
| Mumbai - Sanjay Gandhi National Park (संजय गांधी नॅशनल पार्क) | 19.228699 | 72.917603 |
| Mumbai - Shivaji Park (शिवाजी पार्क) | 19.027843 | 72.836609 |
| Mumbai - Yogi Hills (योगी हिल्स) | 19.183506 | 72.938087 |
| München - Bordeauxplatz | 48.130127 | 11.600751 |
| München - Englischer Garten | 48.164173 | 11.605469 |
| München - Friedensengel | 48.141342 | 11.596882 |
| München - Königsplatz | 48.146008 | 11.564270 |
| München - Luitpold Park | 48.171066 | 11.569931 |
| München - Nordfriedhof | 48.175041 | 11.602303 |
| München - Ostpark | 48.113834 | 11.638441 |
| München - Spielplatz am Hogenbergplatz | 48.136375 | 11.505908 |
| München - Weißenburger Platz | 48.128506 | 11.596003 |
| Murrells Inlet - Brookgreen Gardens | 33.509354 | -79.078011 |
| New Delhi - Buddha Jayanti Park (बुद्ध जयंती उद्यान) | 28.615629 | 77.178520 |
| New Delhi - Central Park (सेंट्रल पार्क) | 28.632710 | 77.219475 |
| New Delhi - Humayun's Tomb | 28.593306 | 77.250626 |
| New Delhi - India Gate | 28.612926 | 77.229454 |
| New Delhi - Keshav Puram (केशव पुरम) | 28.688816 | 77.161690 |
| New Delhi - Lodhi Garden (लोधी उद्यान) | 28.593113 | 77.219589 |
| New Ulm - The Hermann Monument Society | 44.307137 | -94.472878 |
| New York - American Museum of Natural History | 40.781250 | -73.974167 |
| New York - Astoria Park | 40.779102 | -73.924393 |
| New York - Battery Park City | 40.711002 | -74.017014 |
| New York - Brooklyn Bridge Park | 40.697353 | -73.998375 |
| New York - Bryant Park | 40.753815 | -73.983574 |
| New York - Central Park | 40.783840 | -73.965553 |
| New York - City Hall Park | 40.712349 | -74.006584 |
| New York - Flushing Meadows Corona Park | 40.740036 | -73.841064 |
| New York - Fort Washington Park | 40.850483 | -73.945992 |
| New York - Gantry Plaza State Park | 40.745510 | -73.959702 |
| New York - Intrepid Sea, Air & Space Museum | 40.764496 | -73.999641 |
| New York - Madison Square Park | 40.742287 | -73.988014 |
| New York - Metropolitan Museum of Art | 40.779419 | -73.964035 |
| New York - Museum Of Modern Art | 40.761162 | -73.977509 |
| New York - Nintendo NY | 40.758266 | -73.979187 |
| New York - Plaza Hotel | 40.764416 | -73.974602 |
| New York - Prospect Park | 40.660206 | -73.971146 |
| New York - Radio City Music Hall | 40.759823 | -73.980087 |
| New York - Rockefeller Park | 40.716145 | -74.016594 |
| New York - Times Square | 40.757938 | -73.985558 |
| New York - Washington Square Park | 40.730896 | -73.997452 |
| New York - Williamsburg Bridge | 40.712440 | -73.968803 |
| Niagara Falls - Goat Island | 43.080753 | -79.068130 |
| Niagara Falls - Heritage Park | 43.128307 | -79.090881 |
| Niagara Falls - Luna Island | 43.083542 | -79.070580 |
| Niagara Falls - Niagara Falls State Park Visitor Center | 43.086693 | -79.066597 |
| Nisswa - Grand View Lodge Spa & Golf Resort | 46.492958 | -94.315445 |
| Norcross - Thrasher Park | 33.943283 | -84.213951 |
| North Canton - Price Park | 40.875340 | -81.418335 |
| North Vancouver - Lonsdale Quay | 49.309788 | -123.083710 |
Pokémon GO Locations Part 5
| Location Name | Latitude | Longitude |
| --- | --- | --- |
| North Wales - Montgomery Mall | 40.234867 | -75.244766 |
| Northampton - The Racecourse | 52.248215 | -0.888168 |
| Northfield - Northfield Historical Society | 44.455795 | -93.160439 |
| Norwich - Burgessville Public Library | 43.023392 | -80.653625 |
| Nottingham - Forest Recreation Ground | 52.965870 | -1.159562 |
| Nottingham - Wollaton Park | 52.945480 | -1.215742 |
| Oakland - Bicycle Coffee | 37.795429 | -122.274376 |
| Oakland - Chabot Space & Science Center | 37.818604 | -122.180809 |
| Oakland - Jack London Square | 37.794960 | -122.278008 |
| Oakland - Lincoln Square Park | 37.800243 | -122.268707 |
| Oakland - Paramount Theatre | 37.809544 | -122.268364 |
| Oakland - Redwood Regional Park | 37.811218 | -122.163277 |
| Ocean Springs - The Mary C. O'Keefe Cultural Center of Arts and Education | 30.413042 | -88.820587 |
| Orange - Peters Canyon Regional Park | 33.783985 | -117.762413 |
| Orem - Geneva Park | 40.301979 | -111.711761 |
| Orem - Links at Sleepy Ridge | 40.283779 | -111.744453 |
| Orlando - Cranes Roost Park | 28.665207 | -81.384781 |
| Orlando - Disney Springs | 28.369963 | -81.519379 |
| Orlando - Fun Spot America | 28.466885 | -81.455772 |
| Orlando - ICON Park™ | 28.444277 | -81.469353 |
| Orlando - Lake Eola Park | 28.543482 | -81.373688 |
| Orlando - LEGOLAND® Florida Resort | 27.988955 | -81.691170 |
| Orlando - The Florida Mall | 28.471510 | -81.382065 |
| Orlando - The Mall at Millenia | 28.485479 | -81.432030 |
| Orlando - Universal CityWalk | 28.472958 | -81.465996 |
| Orlando - Universal Studios Florida | 28.478855 | -81.468513 |
| Orlando - University of Central Florida | 28.601501 | -81.202431 |
| Osaka - Utsubo Park (靱公園) | 34.685005 | 135.493073 |
| Oslo - Frogner Park | 59.926441 | 10.703359 |
| Oxford - Pitts Rivers Museum | 51.758656 | -1.255656 |
| Oxford - South Park | 51.751308 | -1.231318 |
| Oxford - University Parks | 51.762154 | -1.253452 |
| Paris - Parc Kellermann | 48.818882 | 2.354164 |
| Paris, Champ De Mars | 48.855637 | 2.298556 |
| Paris, Châtelet - Les Halles | 48.862057 | 2.347132 |
| Paris, Jardin des Plantes | 48.843376 | 2.360907 |
| Paris, Jardin des Tuileries | 48.863476 | 2.327416 |
| Paris, Jardins du Trocadéro (Trocadéro Gardens ) | 48.861595 | 2.289204 |
| Paris, Le Jardin du Luxembourg | 48.846897 | 2.337072 |
| Paris, Les Quatre Temps | 48.890503 | 2.237163 |
| Paris, Musée d'Orsay | 48.859921 | 2.326416 |
| Paris, Musée du Louvre (Louvre Museum) | 48.860573 | 2.337576 |
| Paris, Parc de Bercy | 48.836365 | 2.381221 |
| Paris, Parc de la Villette | 48.891769 | 2.391798 |
| Paris, Place de la République | 48.867554 | 2.363866 |
| Parkville - Double Rock Park | 39.370869 | -76.525696 |
| Pasadena - Victory Park | 34.160488 | -118.096664 |
| Pass Christian - War Memorial Park | 30.317373 | -89.240425 |
| Pembroke Pines - C.B. Smith Park | 26.016020 | -80.316071 |
| Perth - Kings Park and Botanic Garden | -31.960949 | 115.832077 |
| Philadelphia - Fairmount Park | 39.988068 | -75.197182 |
| Philadelphia - Fairmount Water Works | 39.965736 | -75.183708 |
| Philadelphia - FDR Park | 39.901985 | -75.184097 |
| Philadelphia - Spruce Street Harbor Park | 39.944309 | -75.141708 |
| Phoenix - Arizona Science Center | 33.448696 | -112.066833 |
| Pittsburgh - Boulevard of the Allies | 40.436386 | -79.976761 |
| Pittsburgh - Carnegie Science Center | 40.445663 | -80.018219 |
| Pittsburgh - Children's Museum of Pittsburgh | 40.452789 | -80.006531 |
| Pittsburgh - David L. Lawrence Convention Center | 40.445732 | -79.996437 |
| Pittsburgh - East Carson Street | 40.412003 | -79.955978 |
| Pittsburgh - Firstside Park | 40.436462 | -79.997971 |
| Pittsburgh - Market Square | 40.440689 | -80.002670 |
| Pittsburgh - Penn Avenue | 40.462746 | -79.929207 |
| Pittsburgh - Point State Park | 40.441597 | -80.008049 |
| Pittsburgh - Smallman St | 40.455540 | -79.979546 |
| Pittsburgh - The Andy Warhol Museum | 40.448360 | -80.002510 |
| Placentia - Tri City Park | 33.903694 | -117.865273 |
| Plantation - Volunteer Park Community Center | 26.144213 | -80.307915 |
| Portland - Laurelhurst Park | 45.521183 | -122.627396 |
| Portland - Tom McCall Waterfront Park | 45.522816 | -122.671532 |
| Portland - Washington Park | 45.510525 | -122.716873 |
| Portsmouth - Victoria Park | 50.798840 | -1.094472 |
| Pottstown - Philadelphia Premium Outlets | 40.236652 | -75.570587 |
| Prambanan - Prambanan Temple | -7.752115 | 110.491302 |
| Quebec - Centre Vidéotron | 46.828419 | -71.249001 |
| Queens - Citi Field | 40.757072 | -73.846107 |
| Reading - Prospect Park | 51.448254 | -1.009788 |
| Redwood City - Red Morton Community Park | 37.471500 | -122.238937 |
| Reseda - Reseda Park | 34.187565 | -118.533829 |
| Richmond - Richmond Park | 51.440994 | -0.274952 |
| Richmond - Royal Botanic Gardens, Kew | 51.478542 | -0.296210 |
| Riverside - Arlington Heights Sports Park | 33.904346 | -117.431641 |
| Rome - Castel Sant'Angelo | 41.903000 | 12.466019 |
| Rome - The Colosseum | 41.890301 | 12.492152 |
| Rome - Villa Borghese | 41.455402 | 12.642008 |
| Rosemead - Rosemead Triangle Park | 34.040707 | -118.081375 |
| Roseville - Maidu Regional Park | 38.735008 | -121.251999 |
| Rotherham - Thrybergh Country Park | 53.459068 | -1.287970 |
| Rowland Heights - Peter F. Schabarum Regional Park | 33.984894 | -117.929131 |
| Ruddington - Rushcliffe Country Park | 52.883598 | -1.147197 |
| Sacramento - William Land Park | 38.545956 | -121.505852 |
| Saddle Brook - Saddle River County Park | 40.916782 | -74.091057 |
| Safety Harbor - Philippe Park | 28.008619 | -82.679764 |
| Salisbury - Salisbury Cathedral | 51.066086 | -1.797629 |
| Salisbury - Stonehenge | 51.178802 | -1.826253 |
| Salt Lake City - International Peace Gardens | 40.747486 | -111.921227 |
| Salt Lake City - Rice-Eccles Stadium | 40.759903 | -111.848991 |
| San Diego - Balboa Park | 32.733177 | -117.146057 |
| San Diego - Navy Pier | 32.714657 | -117.174019 |
| San Diego - Old Town San Diego | 32.754036 | -117.199158 |
Pokémon GO Locations Part 6
| Location Name | Latitude | Longitude |
| --- | --- | --- |
| San Diego - Point Loma | 32.698284 | -117.247597 |
| San Francisco - Alcatraz Island | 37.826740 | -122.423294 |
| San Francisco - California Academy of Sciences | 37.769852 | -122.466209 |
| San Francisco - Camera Zone & Art Gallery | 37.806694 | -122.419594 |
| San Francisco - Exploratorium, Pier 15 | 37.801525 | -122.397545 |
| San Francisco - Golden Gate Park | 37.769077 | -122.482353 |
| San Francisco - Pier 14 | 37.793446 | -122.391541 |
| San Francisco - Pier 39 | 37.810051 | -122.410393 |
| San Francisco - Rincon Park | 37.791534 | -122.390045 |
| San Francisco - Union Square | 37.787979 | -122.407486 |
| San Marino - The Huntington Library | 34.127735 | -118.111938 |
| San Pedro - Point Fermin Park | 33.706173 | -118.293686 |
| Santa Barbara - Butterfly Beach | 34.417320 | -119.646149 |
| Santa Barbara - Old Mission Santa Barbara | 34.438316 | -119.714172 |
| Santa Barbara - Santa Barbara Museum of Art | 34.423378 | -119.704292 |
| Santa Barbara - Santa Barbara Museum of Natural History | 34.440849 | -119.714447 |
| Santa Barbara - Shoreline Park | 34.396721 | -119.707565 |
| Santa Barbara - Superior Court Of California County Of Santa Barbara | 34.424168 | -119.702370 |
| Santa Cruz - Beach Boardwalk | 36.964138 | -122.019630 |
| Santa Cruz - Santa Cruz Wharf | 36.957317 | -122.017395 |
| Santa Monica - Douglas Park | 34.035561 | -118.479347 |
| Santa Monica - Hi De Ho Comics & Books | 34.015156 | -118.493225 |
| Santa Monica - Memorial Park | 34.021175 | -118.480545 |
| Santa Monica - Tongva Park | 34.011124 | -118.493286 |
| Santa Rosa - Howarth Park | 38.452599 | -122.669266 |
| São José dos Campos - Parque Santos Dumont | -23.200859 | -45.890392 |
| Saratoga Springs - Bethesda Episcopal Church | 43.079983 | -73.787201 |
| Saratoga Springs - Children's Museum at Saratoga | 43.081684 | -73.781944 |
| Saratoga Springs - Christian Science Church | 43.080395 | -73.781311 |
| Saratoga Springs - First Baptist Church | 43.080425 | -73.788589 |
| Saratoga Springs - Franklin Square | 43.081753 | -73.789696 |
| Saratoga Springs - Living Resources Arts 70 Beekman Street Gallery + Workshop | 43.078823 | -73.792763 |
| Saratoga Springs - Mary Martin & Co | 43.080357 | -73.790085 |
| Saratoga Springs - New York State Military Museum | 43.082924 | -73.781517 |
| Saratoga Springs - Saratoga County Law Library | 43.083282 | -73.784271 |
| Saratoga Springs - Saratoga Springs Historian | 43.078304 | -73.786774 |
| Saratoga Springs - Southern Adirondack Library System | 43.074455 | -73.785339 |
| Saratoga Springs - The Church of Saint Peter | 43.076576 | -73.787048 |
| Saratoga Springs - The Parting Glass | 43.082603 | -73.782532 |
| Savannah - Skidaway Island State Park | 31.955454 | -81.054100 |
| Seabrook - Clear Lake Park | 29.564608 | -95.067841 |
| Seattle - Alki Point Lighthouse | 47.575726 | -122.418983 |
| Seattle - Bruce Lee and Brandon Lee Grave Sites | 47.633747 | -122.315819 |
| Seattle - Cal Anderson Park | 47.616985 | -122.319214 |
| Seattle - Fremont Bridge | 47.647514 | -122.349831 |
| Seattle - Green Lake Park | 47.680107 | -122.328468 |
| Seattle - Lake Union Park | 47.627037 | -122.337242 |
| Seattle - Lava Lounge | 47.613960 | -122.345192 |
| Seattle - Lawton Elementary School | 47.656742 | -122.390511 |
| Seattle - Lincoln Park | 47.530544 | -122.396133 |
| Seattle - Seattle-Tacoma International Airport | 47.450165 | -122.309013 |
| Seattle - The Junction | 47.560234 | -122.387840 |
| Seattle - Uwajimaya Village | 47.597397 | -122.327049 |
| Seattle - Westlake Park | 47.610924 | -122.337105 |
| Sevilla - Parque de Maria Luisa | 37.375763 | -5.989685 |
| Shakopee - Valleyfair | 44.799294 | -93.456512 |
| Singapore - Singapore Botanic Gardens | 1.313799 | 103.815681 |
| South Yarra - Royal Botanic Gardens Melbourne | -37.830402 | 144.979401 |
| Spring - Meyer Park | 30.006525 | -95.520241 |
| Springfield - Washington Park | 39.788868 | -89.679863 |
| St Cloud - Munsinger Gardens | 45.551994 | -94.144524 |
| St. Louis - Tower Grove Park | 38.607838 | -90.257286 |
| St. Petersburg - Vinoy Park | 27.778748 | -82.625824 |
| Stafford - Victoria Park | 52.803940 | -2.120536 |
| Staten Island - Bradley Avenue | 40.605858 | -74.132072 |
| Staten Island - Clove Road | 40.617573 | -74.104752 |
| Staten Island - Great Kills Beach | 40.533543 | -74.132195 |
| Staten Island - Great Kills Park | 40.548569 | -74.127014 |
| Staten Island - JHU Comic Books | 40.572075 | -74.112373 |
| Staten Island - John's Famous Deli New Dorp | 40.573414 | -74.115059 |
| Staten Island - Midland Beach | 40.570869 | -74.086594 |
| Staten Island - Rab's Country Lanes | 40.588963 | -74.089386 |
| Staten Island - Staten Island Mall | 40.581360 | -74.164871 |
| Staten Island - Verrazzano-Narrows Bridge | 40.606506 | -74.045113 |
| Stephansplatz | 48.208836 | 16.373358 |
| Stone Mountain - DeShong Park | 33.805534 | -84.098984 |
| Stourbridge - Mary Stevens Park | 52.449360 | -2.152719 |
| Stuttgart - Schlossplatz | 48.778542 | 9.179625 |
| Sunrise - Markham Park & Target Range | 26.129587 | -80.354858 |
| Sydney - Bondi Pavilion | -33.889950 | 151.276749 |
| Sydney - Circular Quay | -33.861755 | 151.210876 |
| Sydney - Hyde Park | -33.873348 | 151.210968 |
| Sydney - The Grounds of Alexandria | -33.910740 | 151.193954 |
| Syracuse - Armory Square | 43.048485 | -76.155373 |
| Syracuse - City Hall | 43.050014 | -76.149239 |
| Syracuse - Clinton Square | 43.051060 | -76.153023 |
| Syracuse - Destiny USA | 43.069061 | -76.172646 |
| Syracuse - Oakwood Cemetery | 43.032150 | -76.133537 |
| Syracuse - Syracuse University | 43.039104 | -76.135239 |
| Syracuse - Woodlawn Cemetery & Mausoleums | 43.074394 | -76.127365 |
| Taipei City - Taipei 101 | 25.033678 | 121.564270 |
| Tampa - Curtis Hixon Waterfront Park | 27.948870 | -82.461662 |
| Tampa - Cypress Point Park | 27.950521 | -82.544014 |
| Tampa - Hyde Park Village | 27.936279 | -82.475761 |
| Tempe - Hayden Butte Preserve | 33.428169 | -111.937393 |
| Thane - Upvan Lake (उपवन तलाव) | 19.221361 | 72.955643 |
| The Hague - Zuiderstrandtheater | 52.097134 | 4.258425 |
| The Woodlands - Town Green Park | 30.161863 | -95.466583 |
| Tilburg - Tilburg University | 51.563858 | 5.043142 |
| Tillsonburg - Annandale Park | 42.862312 | -80.721794 |
Pokémon GO Locations Part 7
| Location Name | Latitude | Longitude |
| --- | --- | --- |
| Tillsonburg - Station Arts Centre Tillsonburg | 42.862190 | -80.732002 |
| Tillsonburg - Tillsonburg Public Library | 42.861790 | -80.729729 |
| Titusville - Kennedy Space Center | 28.572794 | -80.649040 |
| Tokyo - Akihabara | 35.701900 | 139.774017 |
| Tokyo - Hibiya Park (日比谷公園) | 35.673565 | 139.755737 |
| Tokyo - Imperial Palace | 35.685047 | 139.752365 |
| Tokyo - Meiji-Jingu Shrine | 35.676224 | 139.699280 |
| Tokyo - Odaiba | 35.625332 | 139.772018 |
| Tokyo - Roppongi Hills | 35.660175 | 139.730072 |
| Tokyo - Senso-ji Temple | 35.714619 | 139.796509 |
| Tokyo - Shibuya | 35.667599 | 139.694946 |
| Tokyo - Shinjuku | 35.700211 | 139.707153 |
| Tokyo - Tokyo Tower | 35.658455 | 139.745026 |
| Tokyo - Ueno Park | 35.715340 | 139.773911 |
| Tokyo - Yoyogi Park (代々木公園) | 35.671535 | 139.696579 |
| Tonawanda - Niawanda Park | 43.017139 | -78.890396 |
| Toronto - CF Toronto Eaton Centre | 43.654404 | -79.380753 |
| Toronto - Christie Pits Park | 43.664501 | -79.420990 |
| Toronto - CN Tower | 43.642517 | -79.387138 |
| Toronto - Financial District | 43.648563 | -79.382790 |
| Toronto - Jack Layton Ferry Terminal | 43.640377 | -79.375801 |
| Toronto - Mel Lastman Square Rink | 43.767620 | -79.414139 |
| Toronto - Nathan Phillips Square | 43.652699 | -79.383514 |
| Toronto - Queen's Park | 43.664272 | -79.392334 |
| Toronto - Sneaky Dee's | 43.656300 | -79.407593 |
| Toronto - The Guild Inn Estate | 43.747562 | -79.192245 |
| Toronto - University of Toronto | 43.662792 | -79.395905 |
| Torrance - 8 Ball Cards Games | 33.866093 | -118.326134 |
| Torrance - Charles H. Wilson Park | 33.825829 | -118.326225 |
| Torrance - El Prado Park | 33.831764 | -118.319832 |
| Troon - Troon Beach | 55.540733 | -4.662374 |
| Tualatin - Tualatin Commons | 45.382870 | -122.762009 |
| Vancouver - Jericho Beach Park | 49.272205 | -123.198944 |
| Vancouver - Kitsilano Beach Park | 49.273823 | -123.154839 |
| Vancouver - Stanley Park | 49.304188 | -123.144592 |
| Ventura - Marina Park | 34.254391 | -119.268707 |
| Ventura - San Buenaventura State Beach | 34.269676 | -119.277512 |
| Vienna - Belvedere Schlossgarten | 48.194214 | 16.380198 |
| Vienna - Meadowlark Botanical Gardens | 38.937969 | -77.282272 |
| Vienna - Schönbrunn | 48.186069 | 16.312689 |
| Vienna - Stadtpark | 48.204617 | 16.379560 |
| Vienna - Volksgarten | 48.208046 | 16.361113 |
| Villanova - Villanova University | 40.037907 | -75.343407 |
| Vilnius - Katedros aikštė | 54.685345 | 25.286360 |
| Vilnius - Vinco Kudirkos aikštė | 54.687508 | 25.280165 |
| Waite Park - Quarry Park and Nature Preserve | 45.527706 | -94.240425 |
| Washington - Franklin Delano Roosevelt Memorial | 38.882919 | -77.042465 |
| Washington - Georgetown Waterfront Park | 38.902863 | -77.065887 |
| Washington - International Spy Museum | 38.883869 | -77.025444 |
| Washington - Lincoln Memorial | 38.889256 | -77.050240 |
| Washington - Meridian Hill Park | 38.920918 | -77.035934 |
| Washington - National Mall | 38.889641 | -77.023186 |
| Washington - RFK Stadium | 38.889709 | -76.972015 |
| Washington - Smithsonian National Air and Space Museum | 38.888084 | -77.019943 |
| Washington - The White House | 38.897511 | -77.036613 |
| Washington - United States National Arboretum | 38.912064 | -76.966103 |
| Washington - Verizon Center | 38.898090 | -77.021111 |
| Washington - Washington Monument | 38.889427 | -77.035355 |
| Watertown - Black Rock State Park | 41.654568 | -73.108040 |
| Watford - Cassiobury Park | 51.658642 | -0.411352 |
| West Sacramento - Bridgeway Lakes Community Park | 38.531281 | -121.577965 |
| Wilkes-Barre - Kirby Park | 41.250683 | -75.892143 |
| Willow Grove - Willow Grove Park Mall | 40.140209 | -75.123764 |
| Windsor - Coventry Gardens | 42.329330 | -82.979248 |
| Woodstock - Ontario Court of Justice | 43.131737 | -80.760086 |
| Woodstock - Oxford County Administration Building | 43.129623 | -80.755692 |
| Woodstock - Southwestern Public Health - Oxford Site | 43.132675 | -80.760246 |
| Woodstock - Theatre Woodstock | 43.129353 | -80.756409 |
| Woodstock - Woodstock Art Gallery | 43.130077 | -80.758316 |
| Woodstock - Woodstock Museum National Historic Site | 43.129242 | -80.757454 |
| Yucatan - Chichén Itzá | 20.684275 | -88.567833 |
| Zurich - Zurich HB Main Station | 47.377815 | 8.540123 |
Related Mobile Games