Sleepers Locations
Produced by Barry Levinson and Steve Golin, written and directed by Barry Levinson, based on the book of the same name by Lorenzo Carcaterra, Sleepers is a crime drama thriller film featuring an amazing cast. Starring Robert De Niro, Kevin Bacon, Brad Pitt, Billy Crudup, Ron Eldard, Minnie Driver, Vittorio Gassman, Dustin Hoffman, Terry Kinney, Bruno Kirby, and Frank Medrano, the film was released on October 18, 1996, nominated for an Oscar in Best Music, Original Dramatic Score (John Williams), and it grossed $165.6 million against a $44 million budget. Sleepers was shot in New York, New Jersey, and Connecticut, USA.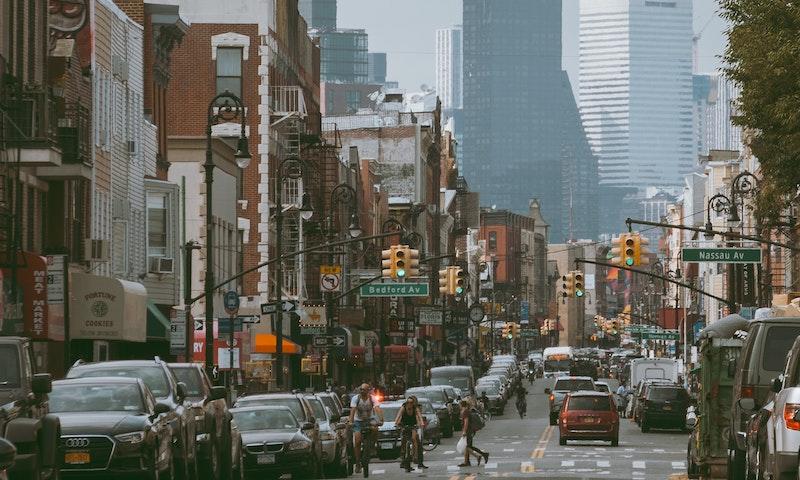 Greenpoint, Brooklyn, NY, USA. Photo by Bryan G. on Unsplash.
Where was Sleepers Filmed?
Sleepers was filmed in Astor Pl Subway Station, Elysian Cafe, Fairfield Hills Hospital (Newtown Municipal Center), Greenpoint, Market Diner (Closed), McHale's - 750 8th Ave (Closed), Milton St & Franklin St and Yonkers City Court.
The complete list of the locations with latitude and longitude coordinates are listed below in the table.
Sleepers Locations Map
Sleepers Locations Table
| Location Name | Latitude | Longitude |
| --- | --- | --- |
| Astor Pl Subway Station | 40.730068 | -73.990883 |
| Elysian Cafe | 40.748665 | -74.027321 |
| Fairfield Hills Hospital (Newtown Municipal Center) | 41.400799 | -73.285446 |
| Greenpoint | 40.730206 | -73.954559 |
| Market Diner (Closed) | 40.761539 | -73.997391 |
| McHale's - 750 8th Ave (Closed) | 40.759865 | -73.987701 |
| Milton St & Franklin St | 40.729168 | -73.957535 |
| Yonkers City Court | 40.930450 | -73.896942 |
Related Movies