Summer of 85 Locations
Directed and written for the screen by François Ozon, adapted from the novel "Dance on My Grave" by Aidan Chambers, and starring Félix Lefebvre, Benjamin Voisin, Philippine Velge, Valeria Bruni Tedeschi, Melvil Poupaud, Isabelle Nanty, and Laurent Fernandez, Summer of 85 (Été 85 in French) was released on 14 July 2020, in France by Diaphana Distribution. Its premiere at the Cannes Film Festival was canceled due to the COVID-19 pandemic. This drama movie won an award at the 2021 CinEuphoria Awards, as well as 12 nominations for the 2021 César Awards. Summer of 85 was mainly shot in Seine-Maritime, France.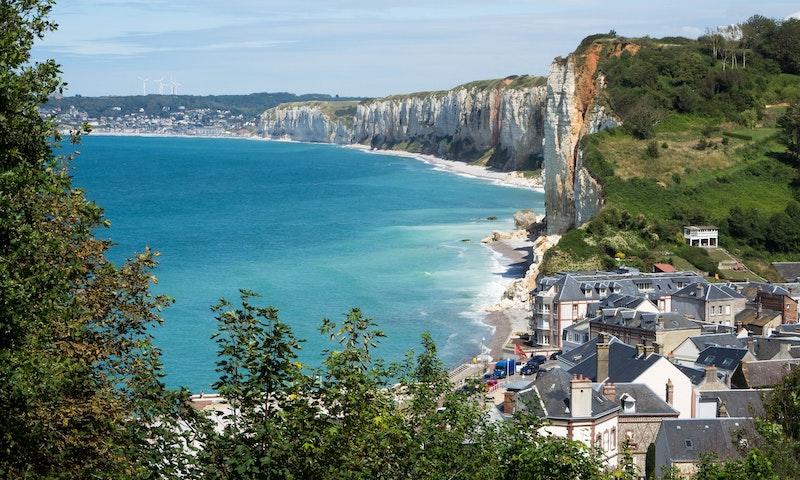 Yport, France. Photo by Roland Epple on Unsplash.
Where was Summer of 85 Filmed?
Summer of 85 was filmed in Eu, Le Tréport, Rue de la Commune de Paris and Yport.
The complete list of the locations with latitude and longitude coordinates are listed below in the table.
Summer of 85 Locations Map
Summer of 85 Locations Table
| Location Name | Latitude | Longitude |
| --- | --- | --- |
| Eu | 50.061752 | 1.416575 |
| Le Tréport | 50.057327 | 1.368058 |
| Rue de la Commune de Paris | 50.060009 | 1.372324 |
| Yport | 49.737427 | 0.311326 |
Related Movies