Talk to Me Locations
An Australian horror thriller movie Talk to Me is directed by Danny Philippou and Michael Philippou, written by Danny Philippou and Bill Hinzman, and based on a concept by Daley Pearson. Starring Sophie Wilde, Alexandra Jensen, Joe Bird, Otis Dhanji, Miranda Otto, Chris Alosio, Zoe Terakes, Alexandria Steffensen, and Marcus Johnson, the film premiered on 30 October 2022 at Adelaide Film Festival and was released on 27 July 2023 in Australia. It is the Philippou brothers' debut theatrical feature film. Talk to Me was mainly shot in South Australia, Australia. Filming locations included Adelaide, Mawson Lakes, and Pooraka.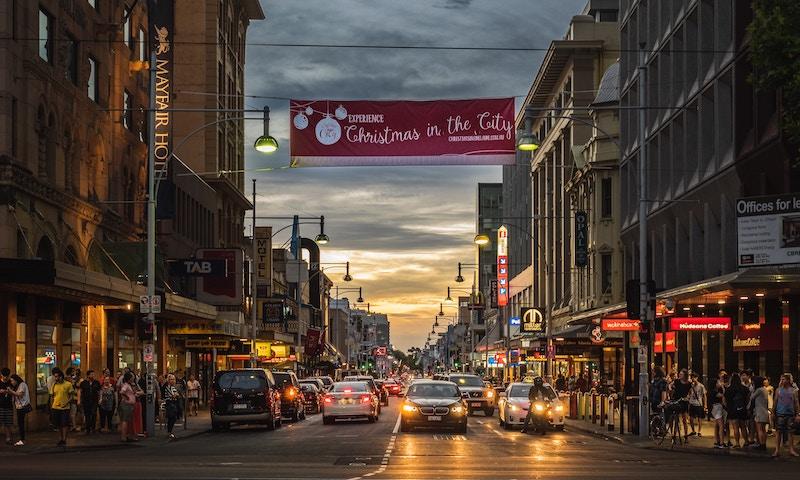 Adelaide. Photo by rawkkim on Unsplash.
Where was Talk to Me Filmed?
Talk to Me was filmed in Adelaide, Adelaide Studios, Glenside, Mawson Lakes and Pooraka.
The complete list of the locations with latitude and longitude coordinates are listed below in the table.
Talk to Me Locations Map
Talk to Me Locations Table
| Location Name | Latitude | Longitude |
| --- | --- | --- |
| Adelaide | -34.925518 | 138.575195 |
| Adelaide Studios | -34.943188 | 138.627121 |
| Glenside | -34.942524 | 138.633575 |
| Mawson Lakes | -34.810562 | 138.610062 |
| Pooraka | -34.824139 | 138.624359 |
Related Movies