The Age of Innocence Locations
The Age of Innocence is an American romantic drama movie adapted from the 1920 novel of the same name by Edith Wharton. Produced by Barbara De Fina, directed by Martin Scorsese, scored by Elmer Bernstein, and written for the screen by Jay Cocks and Scorsese, the film stars Daniel Day-Lewis, Michelle Pfeiffer, Winona Ryder, Richard E. Grant, and Geraldine Chaplin. It was released by Columbia Pictures on October 1, 1993, won the Academy Award for Best Costume Design and Best Actress in a Supporting Role at BAFTA Awards. The Age of Innocence was filmed in New York, USA, and Paris, France. Ellen's house in Paris was located at Rue de Furstemberg, a historic square in the city. The opera scenes took place at the Academy of Music in Philadelphia.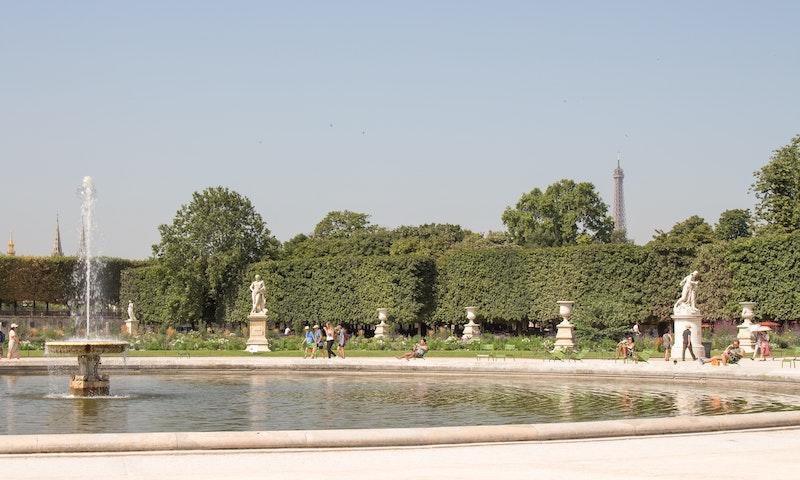 Jardin des Tuileries. Photo by Kirsten Drew on Unsplash.
Where was The Age of Innocence Filmed?
The Age of Innocence was filmed in 22 Remsen St, Academy of Music, Enid A Haupt Conservatory, Jardin des Tuileries, Kaufman Astoria Studios, Kinderhook, Le Jardin du Luxembourg, Luykas Van Alen House, Musée du Louvre, Nuits, Old Westbury, Old Westbury Gardens, Prospect Park, Quai d'Orléans, Rice Building, River St, Rue de Furstemberg, Russell Sage College, The Castle and The National Arts Club.
The complete list of the locations with latitude and longitude coordinates are listed below in the table.
The Age of Innocence Locations Map
The Age of Innocence Locations Table
| Location Name | Latitude | Longitude |
| --- | --- | --- |
| 22 Remsen St | 40.694897 | -73.997841 |
| Academy of Music | 39.947975 | -75.164932 |
| Enid A Haupt Conservatory | 40.863914 | -73.882233 |
| Jardin des Tuileries | 48.863506 | 2.327425 |
| Kaufman Astoria Studios | 40.757179 | -73.924339 |
| Kinderhook | 42.394833 | -73.707542 |
| Le Jardin du Luxembourg | 48.846245 | 2.337073 |
| Luykas Van Alen House | 42.381165 | -73.691422 |
| Musée du Louvre | 48.860622 | 2.337611 |
| Nuits | 41.024151 | -73.873688 |
| Old Westbury | 40.778236 | -73.609589 |
| Old Westbury Gardens | 40.774628 | -73.601898 |
| Prospect Park | 40.660259 | -73.969078 |
| Quai d'Orléans | 48.851784 | 2.354022 |
| Rice Building | 42.730980 | -73.693375 |
| River St | 42.738174 | -73.686638 |
| Rue de Furstemberg | 48.854397 | 2.335734 |
| Russell Sage College | 42.727325 | -73.693954 |
| The Castle | 42.729778 | -73.692078 |
| The National Arts Club | 40.737759 | -73.986748 |
| Troy | 42.734875 | -73.700661 |
| Washington Park | 42.724102 | -73.692551 |
Related Movies