The Eyes of Tammy Faye Locations
The Eyes of Tammy Faye is an American biographical drama movie written by Abe Sylvia, directed by Michael Showalter, based on the 2000 documentary film of the same title by Fenton Bailey and Randy Barbato. The film stars Jessica Chastain, Andrew Garfield, Cherry Jones, Vincent D'Onofrio, Louis Cancelmi, and Fredric Lehne. Jessica Chastain is also one of the producers of the film. It premiered at the Toronto International Film Festival on September 12, 2021, and was released on September 17, 2021, in the US. The Eyes of Tammy Faye was mainly shot in North Carolina, USA.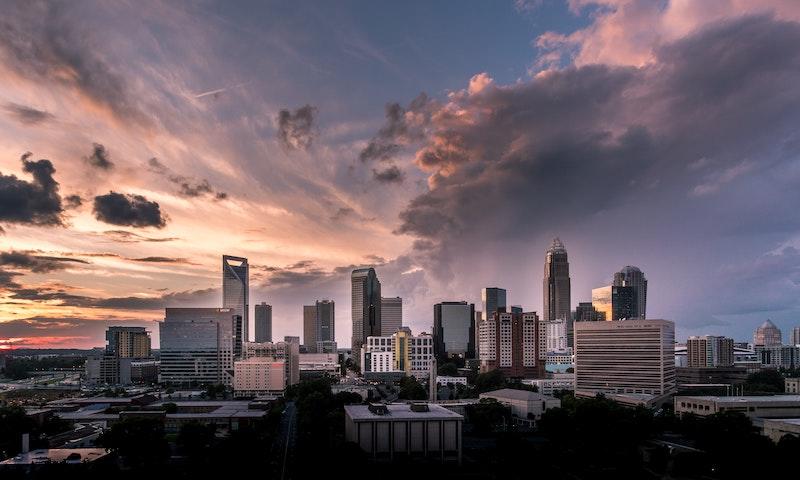 Charlotte, NC, USA. Photo by Daniel Weiss on Unsplash.
Where was The Eyes of Tammy Faye Filmed?
The Eyes of Tammy Faye was filmed in Charlotte, Concord and Mt Pleasant.
The complete list of the locations with latitude and longitude coordinates are listed below in the table.
The Eyes of Tammy Faye Locations Map
The Eyes of Tammy Faye Locations Table
| Location Name | Latitude | Longitude |
| --- | --- | --- |
| Charlotte | 35.236095 | -80.866158 |
| Concord | 35.408234 | -80.655479 |
| Mt Pleasant | 35.400997 | -80.438164 |
Related Movies