The Old Man Locations
Starring Jeff Bridges, E. J. Bonilla, John Lithgow, Bill Heck, Amy Brenneman, Leem Lubany, Alia Shawkat, and Gbenga Akinnagbe, The Old Man is an American action thriller drama television series developed by Jonathan E. Steinberg and Robert Levine and based on the stand-alone thriller novel written by Thomas Perry. The series was released on June 16, 2022, on FX, received positive reviews, and was renewed for another season. The Old Man was shot in Norwich in England's Norfolk County. Filming also took place in California, United States. Henry Dixon's Residence was located at 606 S Olive St in Los Angeles.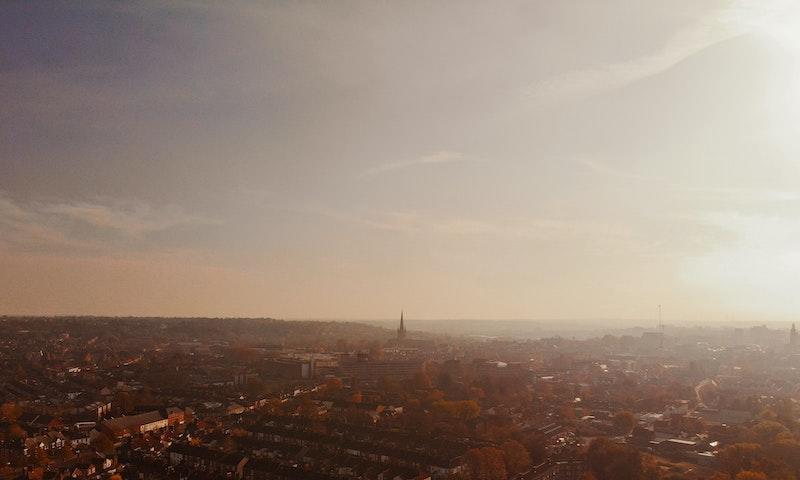 Norwich, UK. Photo by Adam Rhodes on Unsplash.
Where was The Old Man Filmed?
The Old Man was filmed in 606 S Olive St, Faith & Flower, Frank's Coffee Shop (Closed), Idyllwild, Los Angeles, Millennium Biltmore Hotel Los Angeles and Norwich.
The complete list of the locations with latitude and longitude coordinates are listed below in the table.
The Old Man Locations Map
The Old Man Locations Table
| Location Name | Latitude | Longitude |
| --- | --- | --- |
| 606 S Olive St | 34.047726 | -118.254166 |
| Faith & Flower | 34.046066 | -118.261650 |
| Frank's Coffee Shop (Closed) | 34.172791 | -118.316994 |
| Idyllwild | 33.752361 | -116.723831 |
| Los Angeles | 34.066059 | -118.290207 |
| Millennium Biltmore Hotel Los Angeles | 34.049782 | -118.254227 |
| Norwich | 52.646187 | 1.269100 |
Related TV Series