The Shining Locations
The Shining is a horror-drama movie produced and directed by Stanley Kubrick. It was based on Stephen King's bestseller novel of the same name, released in 1980. It stars Jack Nicholson, Shelley Duvall, Danny Lloyd, and Scatman Crothers. Jack Torrance, a struggling writer and recovering alcoholic, accepts a position as the off-season caretaker of a hunted hotel. The film is regarded as one of the greatest horror films ever made. The opening scenes of The Shining were shot in Glacier National Park, Montana, USA. Timberline Lodge in Oregon was used for the exterior of Overlook Hotel. The interior scenes and some of the exterior scenes of the hotel took place at Elstree Film Studios in Borehamwood, Hertfordshire, England, UK. Stansted Airport in Essex was used for the interior of Denver Stapleton Airport.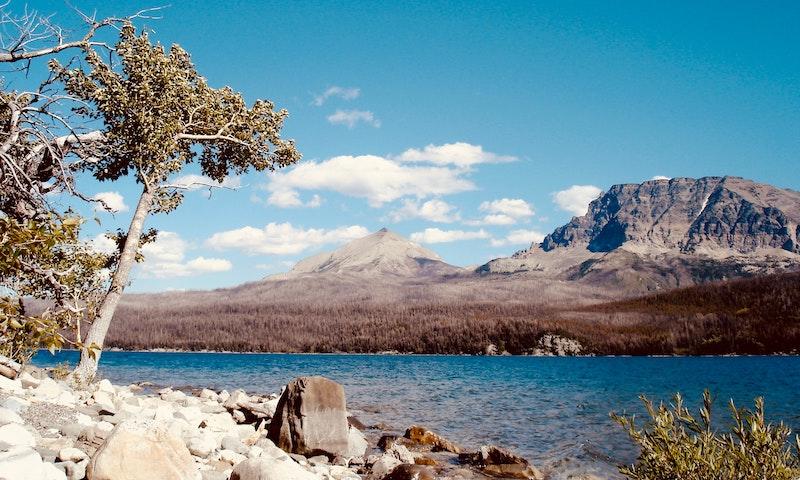 Glacier National Park, Montana, USA. Photo by Tim Jones on Unsplash.
Where was The Shining Filmed?
The Shining was filmed in 3900 Biscayne Blvd, Elstree Studios, Glacier National Park, Going-to-the-Sun Road, Hollywood American Legion Post 43, Kensington Apartments, Saint Mary Lake, Stansted Airport, Timberline Lodge and Wild Goose Island.
The complete list of the locations with latitude and longitude coordinates are listed below in the table.
The Shining Locations Map
The Shining Locations Table
| Location Name | Latitude | Longitude |
| --- | --- | --- |
| 3900 Biscayne Blvd | 25.813559 | -80.189629 |
| Elstree Studios | 51.658161 | -0.269910 |
| Glacier National Park | 48.715130 | -113.835068 |
| Going-to-the-Sun Road | 48.632172 | -113.861771 |
| Hollywood American Legion Post 43 | 34.107697 | -118.337837 |
| Kensington Apartments | 40.002392 | -105.255096 |
| Saint Mary Lake | 48.697773 | -113.495491 |
| Stansted Airport | 51.886890 | 0.248730 |
| Timberline Lodge | 45.331135 | -121.711182 |
| Wild Goose Island | 48.688862 | -113.539970 |
Related Movies