Adventures in Babysitting Locations
Adventures in Babysitting (A Night on the Town) is a 1987 American teen comedy adventure film written by David Simkins, directed by Chris Columbus. The film is also Columbus' directorial debut. Starring Elisabeth Shue, Maia Brewton, Keith Coogan, Anthony Rapp, Penelope Ann Miller, and Bradley Whitford, the film was released on July 3, 1987. Elisabeth Shue won Best Actress Award at the 1988 Paris Film Festival. Maia Brewton also won Best Young Actress in a Motion Picture - Comedy Award at the 1988 Young Artist Awards. Adventures in Babysitting was filmed in Toronto, Chicago, and Los Angeles, California.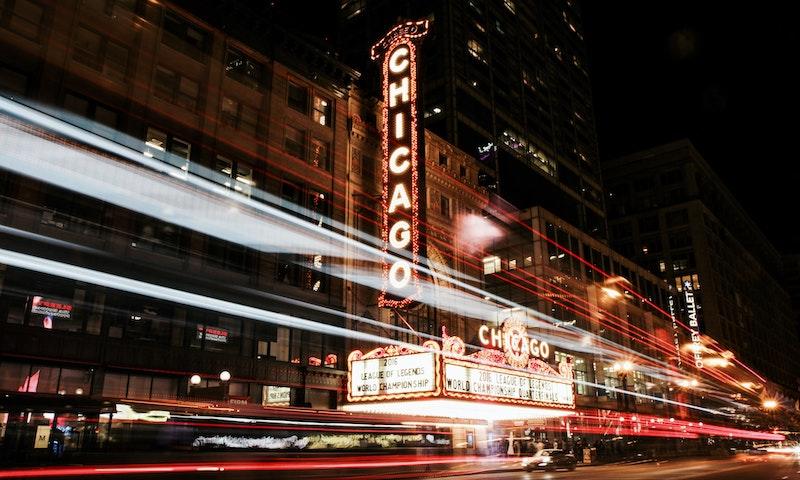 Chicago, IL, USA. Photo by Neal Kharawala on Unsplash.
Where was Adventures in Babysitting Filmed?
Adventures in Babysitting was filmed in 11 Bloor St W (Toy store), 150 N. Wells Street, 157 St George St (College House Party), 20 E. Randolph Street, 4 Valleyanna Dr (Anderson residence), 51 Donwoods Dr (Chris Parker's house), 85 Lother Avenue, Chicago, Dan Ryan Expy, Fitzgerald's, Lower Wacker Dr, N. Post Pl, North LaSalle St., Silver Dollar Room (closed) and The Sutton Place Hotel.
The complete list of the locations with latitude and longitude coordinates are listed below in the table.
Adventures in Babysitting Locations Map
Adventures in Babysitting Locations Table
| Location Name | Latitude | Longitude |
| --- | --- | --- |
| 11 Bloor St W (Toy store) | 43.669731 | -79.387657 |
| 150 N. Wells Street | 41.884583 | -87.634621 |
| 157 St George St (College House Party) | 43.669945 | -79.400833 |
| 20 E. Randolph Street | 41.884605 | -87.627739 |
| 4 Valleyanna Dr (Anderson residence) | 43.724930 | -79.379341 |
| 51 Donwoods Dr (Chris Parker's house) | 43.738201 | -79.401138 |
| 85 Lother Avenue | 43.669643 | -79.400749 |
| Chicago | 41.881832 | -87.623177 |
| Dan Ryan Expy | 41.794422 | -87.632271 |
| Fitzgerald's | 41.864857 | -87.789734 |
| Lower Wacker Dr | 41.881123 | -87.637085 |
| N. Post Pl | 41.886204 | -87.635300 |
| North LaSalle St. | 41.885738 | -87.633179 |
| Silver Dollar Room (closed) | 43.658451 | -79.400665 |
| The Sutton Place Hotel | 43.664536 | -79.387016 |
Related Movies