Batwoman Locations
An American superhero, crime, drama, mystery television series Batwoman stars Ruby Rose, Rachel Skarsten, Meagan Tandy, Nicole Kang, Camrus Johnson, Elizabeth Anweis, Dougray Scott, Javicia Leslie, Victoria Cartagena, Robin Givens, and Nick Creegan. Based on the DC Comics characters created by Bob Kane and Bill Finger, the series is developed by Caroline Dries. It was released on The CW on October 6, 2019. The third season of the series premiered on October 13, 2021. Batwoman was shot in Illinois, USA, and British Columbia, Canada. Some scenes took place at the studio, located at 8035 Glenwood Drive, Burnaby. Chicago Board of Trade Building is used as the fictional Wayne Enterprises, Inc., also known as WayneCorp in the series.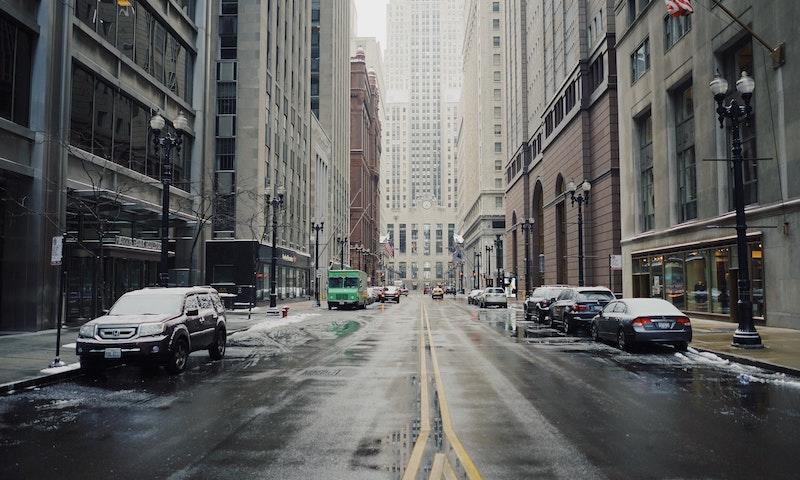 Chicago Board of Trade, IL, USA. Photo by Usman Khan on Unsplash.
Where was Batwoman Filmed?
Batwoman was filmed in 750 Hamilton St, 8035 Glenwood Dr 3rd floor, Centre Lawn, Chicago, Chicago Board of Trade Building (Wayne Enterpises), Cook County Building, Crease Unit, Riverview Hospital, Lantic/Rogers Inc., Vancouver, Vancouver Public Library, Central Library and West Lawn.
The complete list of the locations with latitude and longitude coordinates are listed below in the table.
Batwoman Locations Map
Batwoman Locations Table
| Location Name | Latitude | Longitude |
| --- | --- | --- |
| 750 Hamilton St | 49.279140 | -123.115196 |
| 8035 Glenwood Dr 3rd floor | 49.193314 | -122.970970 |
| Centre Lawn | 49.246380 | -122.807686 |
| Chicago | 41.878368 | -87.656036 |
| Chicago Board of Trade Building (Wayne Enterpises) | 41.877460 | -87.631920 |
| Cook County Building | 41.883759 | -87.631683 |
| Crease Unit, Riverview Hospital | 49.245762 | -122.804977 |
| Lantic/Rogers Inc. | 49.283684 | -123.080383 |
| Vancouver | 49.269051 | -123.129181 |
| Vancouver Public Library, Central Library | 49.279751 | -123.115738 |
| West Lawn | 49.245277 | -122.809456 |
Related TV Series