Behind Her Eyes Locations
A British drama mystery thriller web series Behind Her Eyes was released on 17 February 2021 by Netflix. Created by Steve Lightfoot, directed by Erik Richter Strand, and based on the thriller novel of the same name by English author Sarah Pinborough, the series stars Simona Brown, Eve Hewson, Tom Bateman, Robert Aramayo, Tyler Howitt, Georgie Glen, and Aaron Anthony. Behind Her Eyes was shot in London, England, UK. Filming of the series also took place in Scotland and Brighton, UK.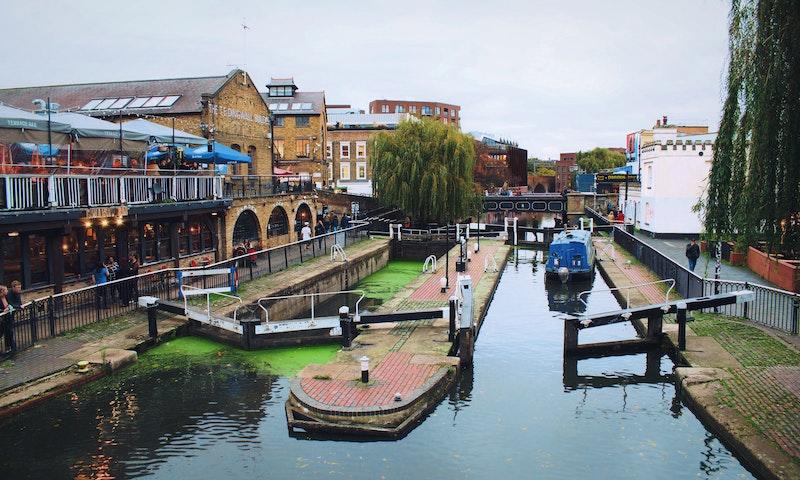 Camden Town, London, England, UK. Photo by nipun tanay on Unsplash.
Where was Behind Her Eyes Filmed?
Behind Her Eyes was filmed in 43 Upper St James's St, 70 Mountgrove Rd, 87 Hazellville Rd, Ardkinglas House, Aubert Court (Louise's flat), London and Murray St.
The complete list of the locations with latitude and longitude coordinates are listed below in the table.
Behind Her Eyes Locations Map
Behind Her Eyes Locations Table
| Location Name | Latitude | Longitude |
| --- | --- | --- |
| 43 Upper St James's St | 50.819599 | -0.128526 |
| 70 Mountgrove Rd | 51.561214 | -0.096680 |
| 87 Hazellville Rd | 51.571983 | -0.129968 |
| Ardkinglas House | 56.250965 | -4.947168 |
| Aubert Court (Louise's flat) | 51.556404 | -0.101449 |
| London | 51.507889 | -0.139647 |
| Murray St | 51.543976 | -0.133265 |
Related TV Series