Carrie (1976) Locations
Carrie is an American supernatural horror movie directed by Brian De Palma, written by Lawrence D. Cohen. It is based on Stephen King's 1974 novel of the same name. Starring Sissy Spacek, Piper Laurie, Amy Irving, William Katt, John Travolta, Nancy Allen, and Betty Buckley, the film was released on November 3, 1976, nominated for 2 Academy Awards: "Best Actress in a Leading Role" (Sissy Spacek) and "Best Actress in a Supporting Role" (Piper Laurie). The film follows the story of Carrie, a 16-year-old shy teenager who is bullied at school and discovers her telekinetic powers. The film is considered one of the best Stephen King adaptations. Carrie was filmed in Santa Paula, California, USA. Pier Avenue Junior High School and Palisades High School were used as Bates High School.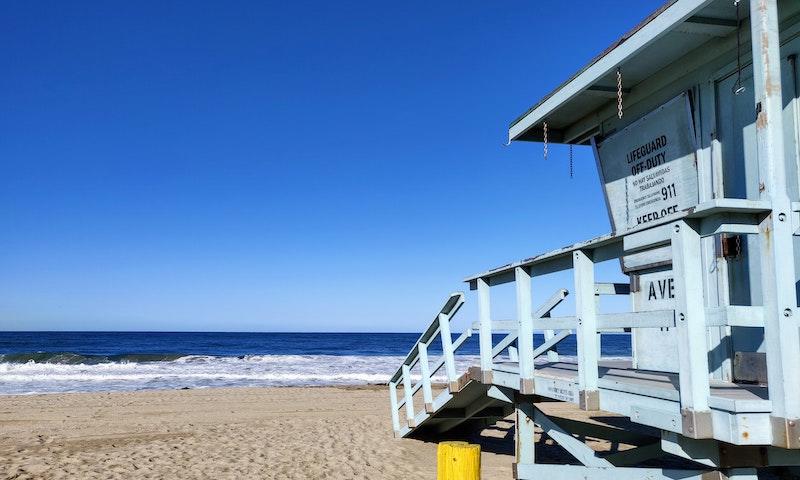 Hermosa Beach. Photo by Benoit Debaix on Unsplash.
Where was Carrie (1976) Filmed?
Carrie (1976) was filmed in 124 N 7th St (Carrie White's House), 773 Amalfi Dr (Sue Snell's House), 908 E Main St, 910 E Main St, Cahuenga Branch Library, Culver Studios, East Santa Paula St & North 6th St, Farmer John's Pig Mural, Hermosa Beach, Hermosa Valley School, Pacific Palisades, Palisades Charter High School and San Fernando.
The complete list of the locations with latitude and longitude coordinates are listed below in the table.
Carrie (1976) Locations Map
Carrie (1976) Locations Table
| Location Name | Latitude | Longitude |
| --- | --- | --- |
| 124 N 7th St (Carrie White's House) | 34.352852 | -119.066704 |
| 773 Amalfi Dr (Sue Snell's House) | 34.043316 | -118.510849 |
| 908 E Main St | 34.352879 | -119.062370 |
| 910 E Main St | 34.353401 | -119.062630 |
| Cahuenga Branch Library | 34.091110 | -118.288971 |
| Culver Studios | 34.022709 | -118.390541 |
| East Santa Paula St & North 6th St | 34.355042 | -119.068817 |
| Farmer John's Pig Mural | 34.007168 | -118.218307 |
| Hermosa Beach | 33.863499 | -118.395149 |
| Hermosa Valley School | 33.866005 | -118.396469 |
| Pacific Palisades | 34.036999 | -118.518211 |
| Palisades Charter High School | 34.047367 | -118.531418 |
| San Fernando | 34.282982 | -118.441742 |
Related Movies