Chungking Express Locations
Chungking Express (Chung Hing sam lam) is a Hong Kong comedy crime drama movie written and directed by Wong Kar-wai. Starring Brigitte Lin, Takeshi Kaneshiro, Tony Chiu-Wai Leung, Faye Wong, and Valerie Chow, the film consists of two different love stories. It was released on 14 July 1994 in Hong Kong, and received good reviews from the critics. It won 1994 Golden Horse Film Festival Awards for "Best Leading Actor" (Tony Chiu-Wai Leung) as well as 1995 Hong Kong Film Awards for "Best Picture", "Best Director", "Best Actor", and "Best Film Editing". Chungking Express was shot in Central, Hong Kong, China. Filming locations included Lan Kwai Fong and Chungking Mansions on 36-44 Nathan Road in Tsim Sha Tsui.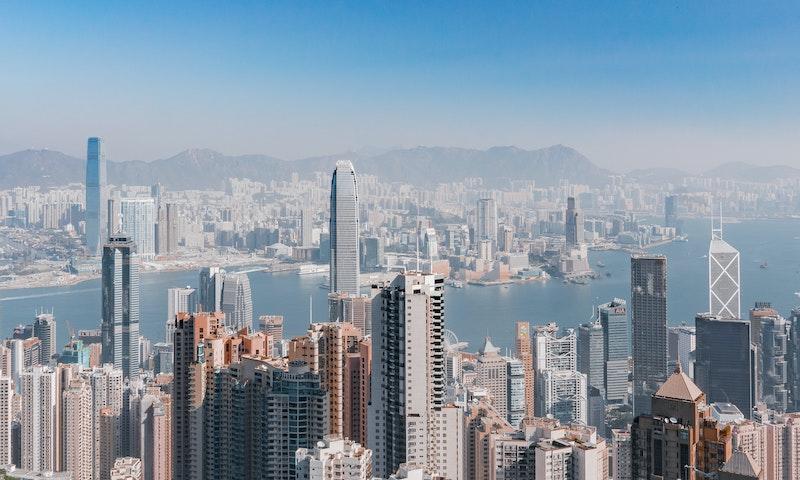 Hong Kong. Photo by Ruslan Bardash on Unsplash.
Where was Chungking Express Filmed?
Chungking Express was filmed in Central-Mid-Levels Escalators (中環半山扶手電梯), Chungking Mansions (重慶大厦), Graham St, Hong Kong (香港), Kai Tak Airport (Closed in July 1998) and Lan Kwai Fong (蘭桂坊).
The complete list of the locations with latitude and longitude coordinates are listed below in the table.
Chungking Express Locations Map
Chungking Express Locations Table
| Location Name | Latitude | Longitude |
| --- | --- | --- |
| Central-Mid-Levels Escalators (中環半山扶手電梯) | 22.283918 | 114.154968 |
| Chungking Mansions (重慶大厦) | 22.296621 | 114.172707 |
| Graham St | 22.282993 | 114.153534 |
| Hong Kong (香港) | 22.319244 | 114.163216 |
| Kai Tak Airport (Closed in July 1998) | 22.328484 | 114.193504 |
| Lan Kwai Fong (蘭桂坊) | 22.280842 | 114.155617 |
Related Movies