E.T. (1982) Locations
E.T. (the Extra-Terrestrial) is a family sci-fi comedy-drama movie directed and produced by Steven Spielberg, written by Melissa Mathison. It stars Henry Thomas, Drew Barrymore, Peter Coyote, Robert MacNaughton, K.C. Martel. The film was premiered at Cannes Film Festival on May 26, 1982, won 4 Academy Awards including "Best Music, Original Score" (John Williams), and nominated for Oscar for "Best Picture". The movie achieved great success, grossed over $792 million worldwide. It tells the story of a boy who befriends an alien, E.T. and helps this gentle alien return to his home planet. E.T. was filmed in Crescent City, Los Angeles, Porter Ranch, and Fort Dick, California. Elliot's house was located at 7121 Lonzo Street, Tujunga, Los Angeles, California.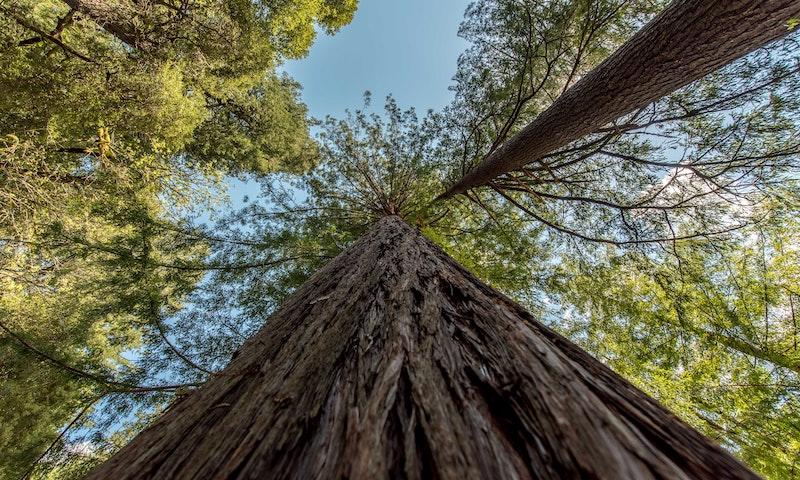 Redwood National Park. Photo by Michael Bryant on Unsplash.
Where was E.T. (1982) Filmed?
E.T. (1982) was filmed in 18967 Granada Circle & Killimore Avenue, 19023 Rinaldi Street, 7121 Lonzo St (Elliot's House), Capistrano Lane & Vista Grand Way, Culver City High School, Culver Studios, Fort Dick, Granada Circle & Killimore Avenue, Granada Hills, Killimore & Viking Avenues, Killimore Avenue & Calle Vista Circle, Northridge, Porter Ranch, Porter Ridge Park, Redwood National Park, Tujunga, White Oak Boulevard & Tulsa Street and Wrightwood.
The complete list of the locations with latitude and longitude coordinates are listed below in the table.
E.T. (1982) Locations Map
E.T. (1982) Locations Table
| Location Name | Latitude | Longitude |
| --- | --- | --- |
| 18967 Granada Circle & Killimore Avenue | 34.283932 | -118.546173 |
| 19023 Rinaldi Street | 34.275768 | -118.545731 |
| 7121 Lonzo St (Elliot's House) | 34.270847 | -118.287369 |
| Capistrano Lane & Vista Grand Way | 34.288921 | -118.552200 |
| Culver City High School | 34.006870 | -118.401367 |
| Culver Studios | 34.023029 | -118.391106 |
| Fort Dick | 41.872990 | -124.166130 |
| Granada Circle & Killimore Avenue | 34.284039 | -118.545860 |
| Granada Hills | 34.275631 | -118.501038 |
| Killimore & Viking Avenues | 34.282440 | -118.546661 |
| Killimore Avenue & Calle Vista Circle | 34.284271 | -118.538231 |
| Northridge | 34.225422 | -118.534569 |
| Porter Ranch | 34.277122 | -118.542526 |
| Porter Ridge Park | 34.296303 | -118.543922 |
| Redwood National Park | 41.526382 | -124.063072 |
| Tujunga | 34.252193 | -118.290436 |
| White Oak Boulevard & Tulsa Street | 34.268532 | -118.519707 |
| Wrightwood | 34.359840 | -117.630577 |
Related Movies