Gilmore Girls Locations
Gilmore Girls is an American comedy-drama TV series, created by Amy Sherman-Palladino. Starring Lauren Graham, Alexis Bledel, Keiko Agena, Scott Patterson, Yanic Truesdale, Kelly Bishop, Melissa McCarthy, Edward Herrmann, and Sean Gunn, the show was released between October 5, 2000, and May 15, 2007, on The WB (seasons 1–6) and on The CW (season 7). The series was filmed on the studio's lot in Burbank, California. The exterior of Lorelai and Rory's house was on the Warner Bros. backlot. And the pilot episode was filmed in the Toronto suburb of Unionville. Gilmore Girls was also shot at Greystone Mansion in Beverly Hills, California, Pomona College as well as in South Royalton, Vermont.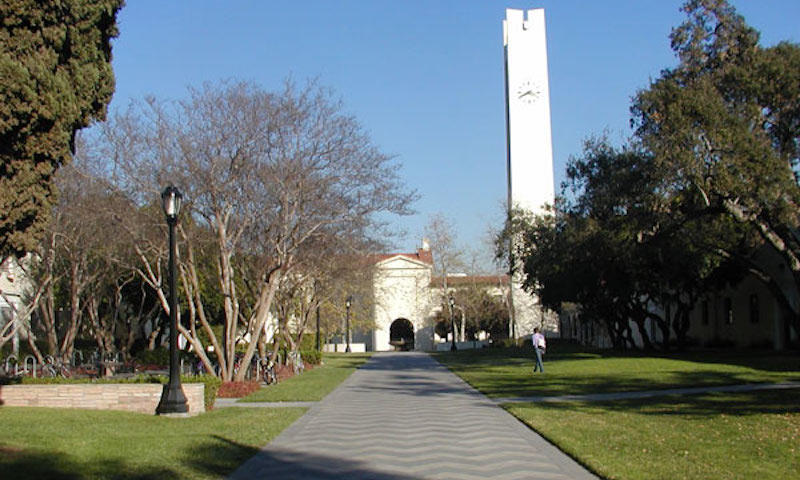 Pomono College, CA, USA. Photo at Wikipedia.
Where was Gilmore Girls Filmed?
Gilmore Girls was filmed in French Street, Warner Brothers Burbank Studios, Greystone Park & Mansion, Pomona College, Royce Hall, Stage 14, Warner Brothers Burbank Studios, Stage 18, Warner Brothers Burbank Studios, Studios 12, 14, 18 - Gilmore Girls Studios and Toronto.
The complete list of the locations with latitude and longitude coordinates are listed below in the table.
Gilmore Girls Locations Map
Gilmore Girls Locations Table
| Location Name | Latitude | Longitude |
| --- | --- | --- |
| French Street, Warner Brothers Burbank Studios | 34.148209 | -118.338440 |
| Greystone Park & Mansion | 34.092045 | -118.401299 |
| Pomona College | 34.098106 | -117.711884 |
| Royce Hall | 34.072819 | -118.442200 |
| Stage 14, Warner Brothers Burbank Studios | 34.148376 | -118.339836 |
| Stage 18, Warner Brothers Burbank Studios | 34.148941 | -118.339394 |
| Studios 12, 14, 18 - Gilmore Girls Studios | 34.148323 | -118.339767 |
| Toronto | 43.651890 | -79.381706 |
Related TV Series