The Sandman Locations
The Sandman is an American drama fantasy supernatural horror TV series that was digitally released by Netflix on August 5, 2022. It is developed by Neil Gaiman, David S. Goyer, and Allan Heinberg, and based on the comic book of the same name written by Neil Gaiman, published by DC Comics. The series stars Tom Sturridge, Boyd Holbrook, Vivienne Acheampong, Patton Oswalt, Vanesu Samunyai, and Mason Alexander Park. The first episode of the show "Sleep of the Just" was directed by Mike Barker and written by Neil Gaiman, David S. Goyer, and Allan Heinberg. The Sandman was shot in Surrey, London, and Oxfordshire, England, UK. The interiors of Dream's castle were filmed in Natural History Museum. Lincoln's Inn Library was used for the scenes of Lucien's Library in the series.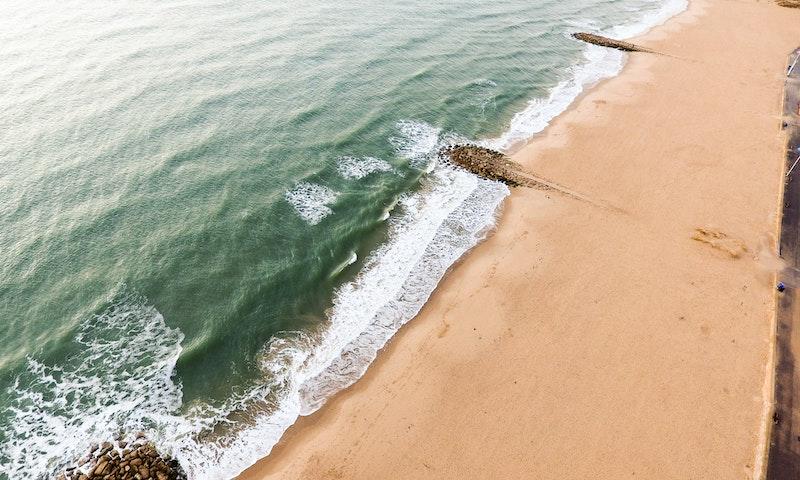 Sandbanks Beach. Photo by Will B on Unsplash.
Where was The Sandman Filmed?
The Sandman was filmed in 6 Lower Mall, Brewers Ln, Digby Mansions, Guildford Cathedral, Hankley Common, Infernos Nightclub, Joyce Grove, Jubilee Park, Lincoln's Inn Library, National Trust - Scotney Castle, Natural History Museum, New Square, Old Royal Naval College, Richmond Green, Sandbanks Beach, Shepperton Studios and Warner Bros. Studios Leavesden.
The complete list of the locations with latitude and longitude coordinates are listed below in the table.
The Sandman Locations Map
The Sandman Locations Table
| Location Name | Latitude | Longitude |
| --- | --- | --- |
| 6 Lower Mall | 51.489388 | -0.230086 |
| Brewers Ln | 51.460915 | -0.305319 |
| Digby Mansions | 51.489513 | -0.229730 |
| Guildford Cathedral | 51.241077 | -0.590192 |
| Hankley Common | 51.164089 | -0.732867 |
| Infernos Nightclub | 51.462685 | -0.135949 |
| Joyce Grove | 51.573711 | -0.989145 |
| Jubilee Park | 51.503349 | -0.018230 |
| Lincoln's Inn Library | 51.516640 | -0.114860 |
| National Trust - Scotney Castle | 51.092808 | 0.408161 |
| Natural History Museum | 51.496689 | -0.176460 |
| New Square | 51.516212 | -0.113518 |
| Old Royal Naval College | 51.483223 | -0.006039 |
| Richmond Green | 51.461658 | -0.307044 |
| Sandbanks Beach | 50.688732 | -1.937435 |
| Shepperton Studios | 51.407829 | -0.466210 |
| Warner Bros. Studios Leavesden | 51.692982 | -0.417250 |
Related TV Series