The Thing About Pam Locations
Starring Renée Zellweger, Josh Duhamel, Judy Greer, Sean Bridgers, Gideon Adlon, Suanne Spoke, Glenn Fleshler, Mac Brandt, and Katy Mixon, an American crime drama TV mini-series The Thing About Pam consists of 6 episodes. Based on the podcast of the same name and Dateline TV Episodes Concerning the Story of Pam Hupp, directed by Scott Winant, Logan Kibens, and Adam Kane, the series was released on NBC from March 8 to April 12, 2022. It follows the 2011 murder of Betsy Faria. The series won two awards at the 2022 ACCEC Awards: Favorite TV Show and Favorite TV Actress. The Thing About Pam was shot in Louisiana, USA.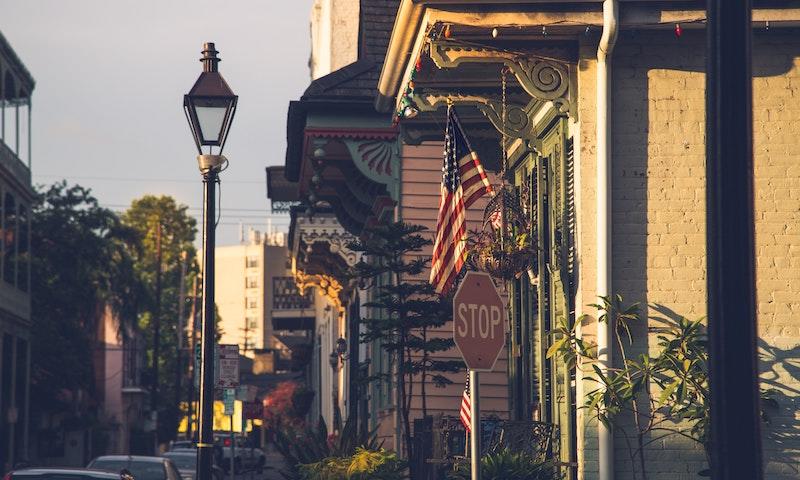 New Orleans, Louisiana, USA. Photo by Joe Lavigne on Unsplash.
Where was The Thing About Pam Filmed?
The Thing About Pam was filmed in Hammond and New Orleans.
The complete list of the locations with latitude and longitude coordinates are listed below in the table.
The Thing About Pam Locations Map
The Thing About Pam Locations Table
| Location Name | Latitude | Longitude |
| --- | --- | --- |
| Hammond | 30.503349 | -90.470718 |
| New Orleans | 29.995150 | -90.118690 |
Related TV Series