Tribes of Europa Locations
An action, adventure, drama, sci-fi television series "Tribes of Europa" premiered on 19 February 2021 on Netflix. Created by Philip Koch, written by Koch, Jana Burbach, and Benjamin Seiler, directed by Koch and Florian Baxmeyer, the series stars Henriette Confurius, Emilio Sakraya, David Ali Rashed, Melika Foroutan, Oliver Masucci, Robert Finster, Benjamin Sadler, and Ana Ularu. Tribes of Europa was shot in the Czech Republic and Croatia. Filming locations included Glina in Croatia and Prague in the Czech Republic.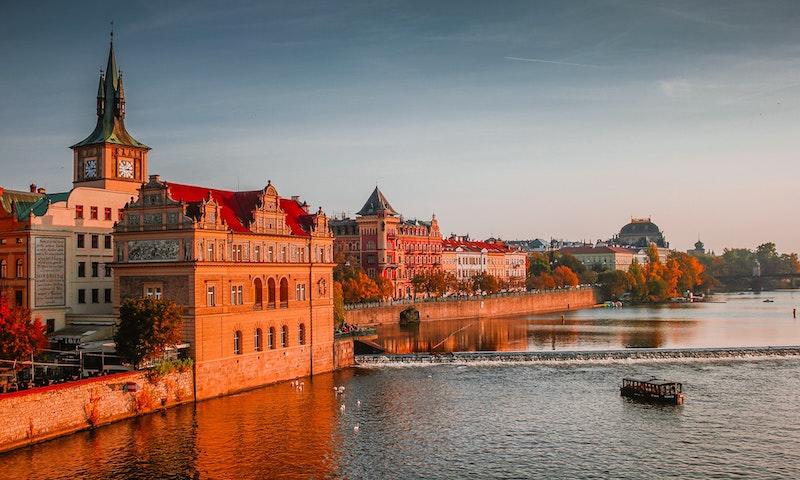 Prague. Photo by Rodrigo Ardilha on Unsplash.
Where was Tribes of Europa Filmed?
Tribes of Europa was filmed in Barrandov Studio, Glina and Uprising Monument Nation Banija and Kordun.
The complete list of the locations with latitude and longitude coordinates are listed below in the table.
Tribes of Europa Locations Map
Tribes of Europa Locations Table
| Location Name | Latitude | Longitude |
| --- | --- | --- |
| Barrandov Studio | 50.030537 | 14.391206 |
| Glina | 45.338745 | 16.088877 |
| Uprising Monument Nation Banija and Kordun | 45.316151 | 15.804920 |
Related TV Series