Veronica Mars Locations
Veronica Mars is an American crime drama mystery television series created by Rob Thomas. Starring Kristen Bell, Jason Dohring, Enrico Colantoni, Percy Daggs III, Francis Capra, Ryan Hansen, Teddy Dunn, Michael Muhney, and Tina Majorino, the series follows the student Veronica who moonlights as a private investigator. It was released on September 22, 2004, on UPN, ran for 4 seasons, 72 episodes. Veronica Mars that is a continuing film adaptation based on the series, was produced and directed by Rob Thomas and was released on March 14, 2014, in the United States. Veronica Mars was shot in San Diego, California, USA. California State University San Marcos and San Diego State University were among the filming locations.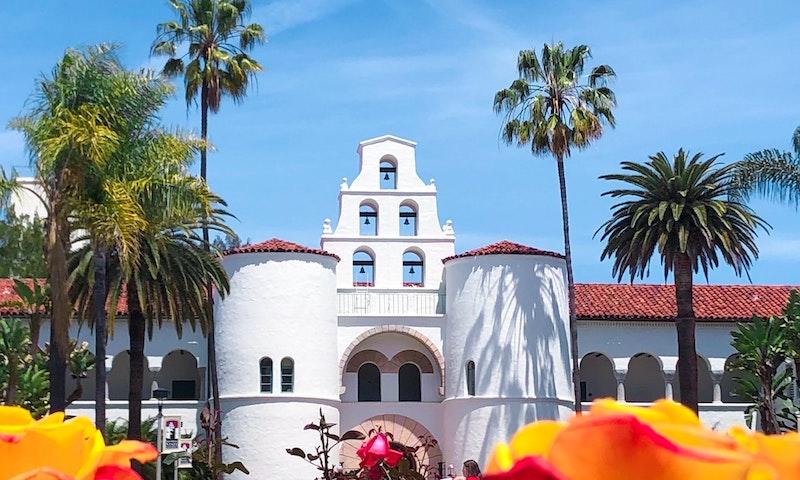 San Diego State University, CA, USA. Photo by Megan Ellis on Unsplash.
Where was Veronica Mars Filmed?
Veronica Mars was filmed in California State University San Marcos, Oceanside, San Diego State University and University of California San Diego.
The complete list of the locations with latitude and longitude coordinates are listed below in the table.
Veronica Mars Locations Map
Veronica Mars Locations Table
| Location Name | Latitude | Longitude |
| --- | --- | --- |
| California State University San Marcos | 33.129192 | -117.159828 |
| Oceanside | 33.220623 | -117.334679 |
| San Diego State University | 32.775970 | -117.071327 |
| University of California San Diego | 32.880062 | -117.234131 |
Related TV Series