Vis A Vis Locations
Vis A Vis (Locked Up) is a Spanish drama thriller television series created by Iván Escobar, Esther Martínez Lobato, Álex Pina, and Daniel Écija. Starring Alba Flores, María Isabel Díaz Lago, Marta Aledo, Najwa Nimri, Berta Vázquez, Jesús Castejón, Laura Baena, and Ramiro Blas, the series follows a young woman who is sent to prison after she breaks the law for her boss. It was released from 20 April 2015 to 4 February 2019 on Antena 3 (2015–2016) and Fox Spain (2018–2019), received many awards and nominations. Vis A Vis was shot in Almería, Andalucía, Spain. Filming also took place in Colmenar Viejo, Madrid, Spain.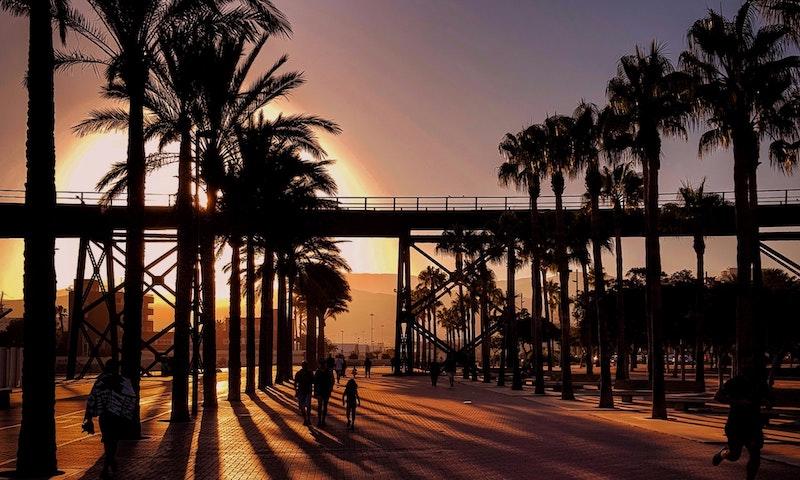 Almería, Spain. Photo by Pepe Saez on Unsplash.
Where was Vis A Vis Filmed?
Vis A Vis was filmed in Almería, Colmenar Viejo, Isleta del Moro, Madrid and Playazo de Rodalquilar.
The complete list of the locations with latitude and longitude coordinates are listed below in the table.
Vis A Vis Locations Map
Vis A Vis Locations Table
| Location Name | Latitude | Longitude |
| --- | --- | --- |
| Almería | 36.837818 | -2.465787 |
| Colmenar Viejo | 40.662144 | -3.773290 |
| Isleta del Moro | 36.813889 | -2.051779 |
| Madrid | 40.419201 | -3.707789 |
| Playazo de Rodalquilar | 36.860245 | -2.005955 |
Related TV Series