We Are Who We Are Locations
We Are Who We Are is a drama television mini-series directed by Luca Guadagnino, written by Luca Guadagnino, Sean Conway, Paolo Giordano, and Francesca Manieri. Starring Jack Dylan Grazer, Jordan Kristine Seamón, Chloë Sevigny, Spence Moore II, Kid Cudi, Faith Alabi, Francesca Scorsese, Benjamin L. Taylor II, and Corey Knight, the series follows the story of two American 14-year-olds who live on an American military base in Italy. It premiered at the San Sebastián International Film Festival on September 20, 2020, and was released on September 14, 2020 on HBO and Sky Atlantic. We Are Who We Are was shot in Venice, Veneto, Italy. Filming locations included Chioggia and Bagnoli di Sopra.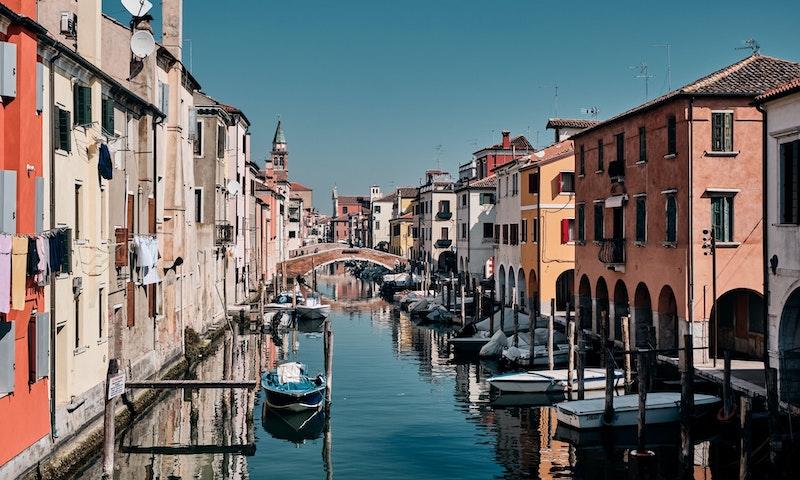 Chioggia, Italy. Photo by Riccardo Chiarini on Unsplash.
Where was We Are Who We Are Filmed?
We Are Who We Are was filmed in Bagnoli di Sopra, Bologna and Chioggia.
The complete list of the locations with latitude and longitude coordinates are listed below in the table.
We Are Who We Are Locations Map
We Are Who We Are Locations Table
| Location Name | Latitude | Longitude |
| --- | --- | --- |
| Bagnoli di Sopra | 45.186352 | 11.882678 |
| Bologna | 44.513657 | 11.328572 |
| Chioggia | 45.219070 | 12.277039 |
Related TV Series