Who Is Erin Carter? Locations
Who Is Erin Carter? is an adventure action crime TV Mini Series written and created by Jack Lothian, and directed by Ashley Way, Savina Dellicour, and Bill Eagles. Starring Evin Ahmad, Sean Teale, Denise Gough, Indica Watson, Charlotte Vega, Susannah Fielding, Douglas Henshall, and Pep Ambròs, the series was digitally released by Netflix on August 24, 2023. Who Is Erin Carter? was shot in Barcelona, Catalonia, Spain. Exteriors took place in Sitges, a coastal town in Catalonia, located to the southwest of Barcelona.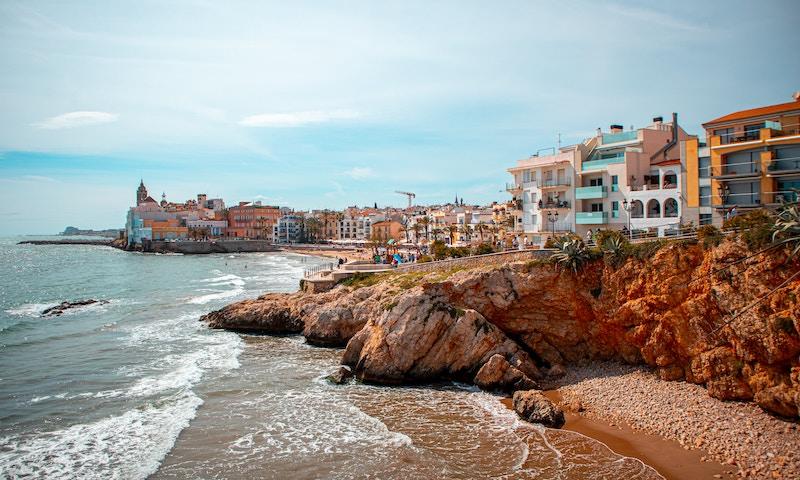 Sitges. Photo by chan lee on Unsplash.
Where was Who Is Erin Carter? Filmed?
Who Is Erin Carter? was filmed in Barcelona, Folkestone, Folkestone Grand Burstin Hotel and Sitges.
The complete list of the locations with latitude and longitude coordinates are listed below in the table.
Who Is Erin Carter? Locations Map
Who Is Erin Carter? Locations Table
| Location Name | Latitude | Longitude |
| --- | --- | --- |
| Barcelona | 41.386581 | 2.154311 |
| Folkestone | 51.086483 | 1.157527 |
| Folkestone Grand Burstin Hotel | 51.078606 | 1.185419 |
| Sitges | 41.238949 | 1.802653 |
Related TV Series