A Very Long Engagement Locations
A Very Long Engagement (Un long dimanche de fiançailles in French) is a French-American romantic drama movie directed by Jean-Pierre Jeunet, written by Jeunet and Guillaume Laurant, based on the book of the same name by Sébastien Japrisot. Starring Audrey Tautou, Gaspard Ulliel, Marion Cotillard, Dominique Pinon, Chantal Neuwirth, André Dussolier, Ticky Holgado, and Jodie Foster, the film was released on 27 October 2004, nominated for 2 Oscars. A Very Long Engagement was shot in Paris, France. The lighthouse scenes took place at Phare des Héaux de Bréhat, which is a historic lighthouse located on Île-de-Bréhat, Côtes-d'Armor.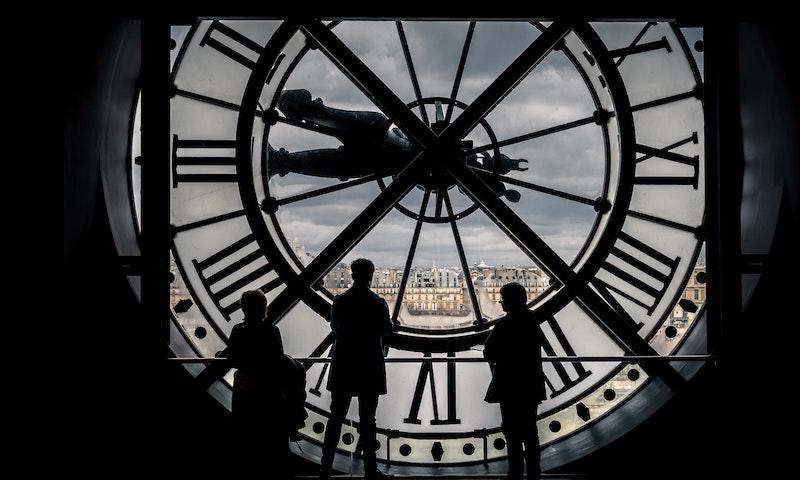 Musée d'Orsay, Paris, France. Photo by Peter Mitchell on Unsplash.
Where was A Very Long Engagement Filmed?
A Very Long Engagement was filmed in Auberge Ravoux, Bouillon Chartier, Galerie de Paléontologie et d'Anatomie comparée, Locronan, Musée d'Orsay, Penmarch, Phare d'Eckmühl, Phare des Héaux de Bréhat, Pl. de l'Opéra and Plogonnec.
The complete list of the locations with latitude and longitude coordinates are listed below in the table.
A Very Long Engagement Locations Map
A Very Long Engagement Locations Table
| Location Name | Latitude | Longitude |
| --- | --- | --- |
| Auberge Ravoux | 49.070671 | 2.171482 |
| Bouillon Chartier | 48.871937 | 2.342979 |
| Galerie de Paléontologie et d'Anatomie comparée | 48.843174 | 2.363442 |
| Locronan | 48.098373 | -4.211776 |
| Musée d'Orsay | 48.859962 | 2.326438 |
| Penmarch | 47.812767 | -4.354283 |
| Phare d'Eckmühl | 47.798141 | -4.372983 |
| Phare des Héaux de Bréhat | 48.908436 | -3.086441 |
| Pl. de l'Opéra | 48.870625 | 2.331983 |
| Plogonnec | 48.078499 | -4.197743 |
Related Movies