After Hours Locations
After Hours is an American comedy crime drama film directed by Martin Scorsese, written by Joseph Minion, from a story by Joe Frank, and scored by Howard Shore. Starring Rosanna Arquette, Verna Bloom, Thomas Chong, Griffin Dunne, Linda Fiorentino, Teri Garr, John Heard, Richard Cheech Marin, and Catherine O'Hara, the film was released on September 13, 1985, by Warner Bros. and won a few awards like the Independent Spirit Award for Best Feature. After Hours was shot in Manhattan, New York City, New York, United States. Julie's apartment was located at 307 Spring Street while Tom's place was situated at 128 Spring Street in Soho. Kiki's apartment scenes took place at 28 Howard Street.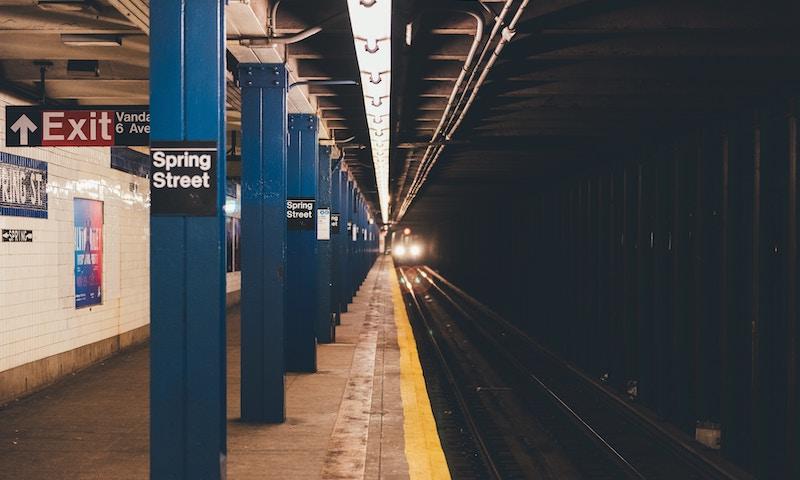 Spring Street Station. Photo by Nic Y-C on Unsplash.
Where was After Hours Filmed?
After Hours was filmed in 11 Madison Ave, 128 Spring Street, 28 Howard Street, 307 Spring Street, 308 Spring Street, Manhattan, Moondance Diner and Soho.
The complete list of the locations with latitude and longitude coordinates are listed below in the table.
After Hours Locations Map
After Hours Locations Table
| Location Name | Latitude | Longitude |
| --- | --- | --- |
| 11 Madison Ave | 40.741642 | -73.987282 |
| 128 Spring Street | 40.723766 | -74.000816 |
| 28 Howard Street | 40.719536 | -74.000580 |
| 307 Spring Street | 40.726112 | -74.008575 |
| 308 Spring Street | 40.725700 | -74.008659 |
| Manhattan | 40.753036 | -74.002083 |
| Moondance Diner | 40.722858 | -74.005074 |
| Soho | 40.724098 | -74.002808 |
Related Movies