Alice Doesn't Live Here Anymore Locations
Alice Doesn't Live Here Anymore is an American drama movie directed by Martin Scorsese, written by Robert Getchell, and produced by Audrey Maas and David Susskind. It premiered at the 27th Cannes Film Festival and was released on December 9, 1974, in Los Angeles and on January 29, 1975, in New York City. The film stars Ellen Burstyn, Kris Kristofferson, Alfred Lutter, Billy Green Bush, Harvey Keitel, and Diane Ladd. Burstyn won Best Actress for her performance at the 47th Academy Awards. The film also received two Oscar nominations: Best Actress in a Supporting Role (Diane Ladd) and Best Writing, Original Screenplay. Alice Doesn't Live Here Anymore was shot in Arizona, USA, mostly in Tucson. Filming also took place in Amado. Mel's Diner in Phoenix, Arizona, "Mel & Ruby's Cafe" in the film, was used as a filming location. This retro American diner still exists and is also known as the setting for the TV series "Alice".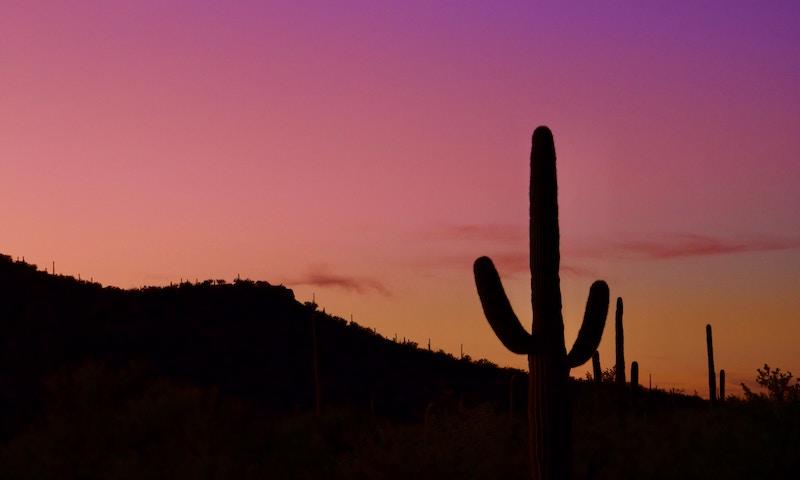 Tucson, AZ, USA. Photo by James Lee on Unsplash.
Where was Alice Doesn't Live Here Anymore Filmed?
Alice Doesn't Live Here Anymore was filmed in Amado, Chicago Music Store, Longhorn Grill and Saloon, Mel's Diner, Monterey Village, The Cow Palace and Tucson.
The complete list of the locations with latitude and longitude coordinates are listed below in the table.
Alice Doesn't Live Here Anymore Locations Map
Alice Doesn't Live Here Anymore Locations Table
| Location Name | Latitude | Longitude |
| --- | --- | --- |
| Amado | 31.678440 | -111.067390 |
| Chicago Music Store | 32.221764 | -110.968964 |
| Longhorn Grill and Saloon | 31.727661 | -111.060799 |
| Mel's Diner | 33.463432 | -112.097717 |
| Monterey Village | 32.235298 | -110.859909 |
| The Cow Palace | 31.727083 | -111.061852 |
| Tucson | 32.236549 | -110.995110 |
Related Movies