All About My Mother Locations
One of the greatest films by Pedro Almodóvar, All About My Mother (Todo sobre mi madre) won many awards including the Academy Award for Best Foreign Language Film, two BAFTA Film Awards, six Goya Awards, and two awards at Cannes Film Festival. Produced by Agustín Almodóvar, written and directed by Pedro Almodóvar, starring Cecilia Roth, Marisa Paredes, Candela Peña, Antonia San Juan, Penélope Cruz, Rosa Maria Sardà, Fernando Fernán Gómez, Toni Cantó, and Eloy Azorín, the film was released on 16 April 1999. All About My Mother was shot in Madrid and Barcelona, Spain.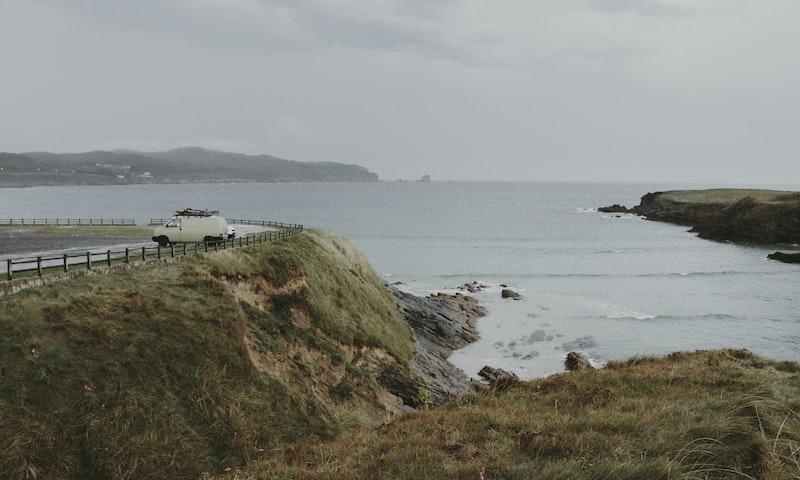 Playa de Santa Comba, Spain. Photo by Juan Sixto on Unsplash.
Where was All About My Mother Filmed?
All About My Mother was filmed in A Coruña, Calle del Marqués de Casa Riera, Carrer de Sant Pere Més Alt, Cementiri de Montjuïc, Hospital del Mar, Palau de la Música Catalana, Plaça del Duc de Medinaceli, Playa de Santa Comba, Sagrada Família, Teatre Tívoli and Teatro Bellas Artes.
The complete list of the locations with latitude and longitude coordinates are listed below in the table.
All About My Mother Locations Map
All About My Mother Locations Table
| Location Name | Latitude | Longitude |
| --- | --- | --- |
| A Coruña | 43.362595 | -8.412120 |
| Calle del Marqués de Casa Riera | 40.418159 | -3.696319 |
| Carrer de Sant Pere Més Alt | 41.388332 | 2.176433 |
| Cementiri de Montjuïc | 41.352470 | 2.153491 |
| Hospital del Mar | 41.384457 | 2.193763 |
| Palau de la Música Catalana | 41.387592 | 2.175253 |
| Plaça del Duc de Medinaceli | 41.378357 | 2.178901 |
| Playa de Santa Comba | 43.557178 | -8.293427 |
| Sagrada Família | 41.403549 | 2.174082 |
| Teatre Tívoli | 41.388920 | 2.170304 |
| Teatro Bellas Artes | 40.418331 | -3.696476 |
Related Movies