Amadeus Locations
Amadeus is an American historical biographical drama film directed by Miloš Forman, written by Peter Shaffer, based on his stage play of the same name. Starring F. Murray Abraham, Tom Hulce, Elizabeth Berridge, Roy Dotrice, Simon Callow, Christine Ebersole, Jeffrey Jones, Charles Kay, Kenneth McMillan, and Kenny Baker, the film follows the life of Wolfgang Amadeus Mozart set in Vienna, Austria. It was released on September 19, 1984, in the United States, grossed $90 million worldwide, won 8 Oscars including Best Picture, Best Director, and Best Writing, Screenplay Based on Material from Another Medium. Amadeus was shot in Prague, Czech Republic and Vienna, Austria. Filming locations included Hradcany Square, Tyl Theatre, Hradcanske Námestí, Estates Theatre, Gryspek Palace, and Archbishop's Palace.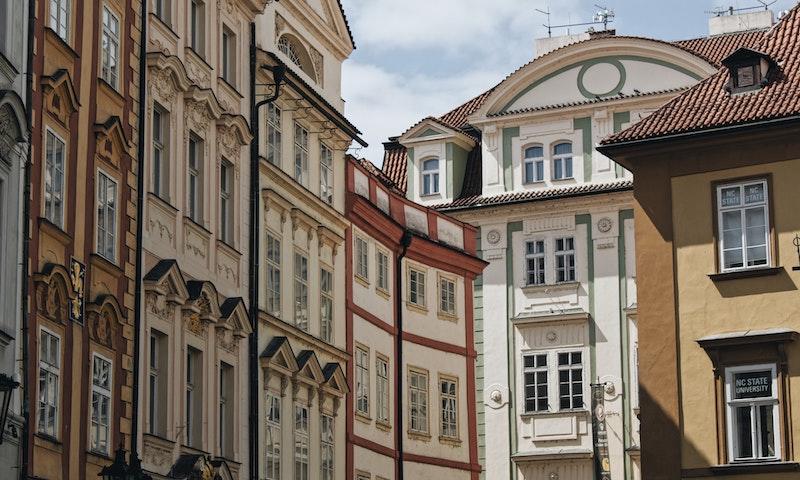 Staré Město. Photo by Kateřina Jeřábková on Unsplash.
Where was Amadeus Filmed?
Amadeus was filmed in Arcibiskupský zámek Kroměříž, Barrandov Studio, Châteauform' Château de Guermantes, Divadlo J.K. Tyla, Hradčanské nám., Hradčanské náměstí, Kostel svatého Jiljí, Kroměříž, Malá Strana, Monte Argentario, Staré Město, Stavovské divadlo and Wien Südbahnhof.
The complete list of the locations with latitude and longitude coordinates are listed below in the table.
Amadeus Locations Map
Amadeus Locations Table
| Location Name | Latitude | Longitude |
| --- | --- | --- |
| Arcibiskupský zámek Kroměříž | 49.300442 | 17.393444 |
| Barrandov Studio | 50.030708 | 14.391386 |
| Châteauform' Château de Guermantes | 48.852676 | 2.697660 |
| Divadlo J.K. Tyla | 49.745426 | 13.373544 |
| Hradčanské nám. | 50.089439 | 14.397056 |
| Hradčanské náměstí | 50.089512 | 14.396460 |
| Kostel svatého Jiljí | 50.085014 | 14.418316 |
| Kroměříž | 49.291656 | 17.395136 |
| Malá Strana | 50.087994 | 14.402563 |
| Monte Argentario | 42.410088 | 11.143403 |
| Staré Město | 50.088684 | 14.417284 |
| Stavovské divadlo | 50.085972 | 14.423564 |
| Wien Südbahnhof | 48.185154 | 16.376028 |
Related Movies