American Graffiti Locations
The American comedy-drama film American Graffiti is produced by Francis Ford Coppola, written by George Lucas, Gloria Katz, and Willard Huyck, and directed by Lucas. Starring Richard Dreyfuss, Ron Howard, Paul Le Mat, Mackenzie Phillips, Charles Martin Smith, Candy Clark, Cindy Williams, and Wolfman Jack, the film was released by Universal Pictures on August 11, 1973, in the US, and nominated for five Oscars including "Best Picture" and "Best Director". More American Graffiti, the sequel to the film, was released in 1979. American Graffiti is set in Modesto, where George Lucas was born. But filming took place in other locations in the state, including Petaluma, Sonoma, San Francisco, and San Rafael. The final exterior scenes of the film took place at Buchanan Field Airport in Concord.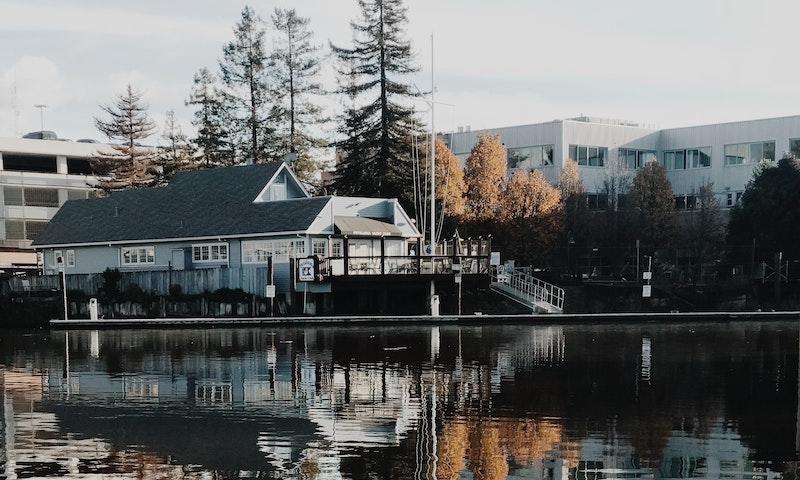 Petaluma, CA, USA. Photo by Milly Vueti on Unsplash.
Where was American Graffiti Filmed?
American Graffiti was filmed in 149 Kentucky St, 2079 Frates Rd, 4th St, American Zoetrope Studios (Sunset Las Palmas Studios), Buchanan Field Airport, D St, Kentucky St, KRE transmitter, Mel's Drive-in (Demolished), Mill Valley, Miller Ave, Mission St, Mystic Theater, Petaluma Blvd, Pinole, Redwood High School, S Van Ness Ave, San Francisco, San Rafael and Tamalpais High School.
The complete list of the locations with latitude and longitude coordinates are listed below in the table.
American Graffiti Locations Map
American Graffiti Locations Table
| Location Name | Latitude | Longitude |
| --- | --- | --- |
| 149 Kentucky St | 38.235065 | -122.642052 |
| 2079 Frates Rd | 38.246937 | -122.582588 |
| 4th St | 37.973663 | -122.533356 |
| American Zoetrope Studios (Sunset Las Palmas Studios) | 34.089813 | -118.335564 |
| Buchanan Field Airport | 37.988319 | -122.058510 |
| D St | 38.220821 | -122.643372 |
| Kentucky St | 38.238110 | -122.643753 |
| KRE transmitter | 37.849220 | -122.296616 |
| Mel's Drive-in (Demolished) | 37.771572 | -122.418602 |
| Mill Valley | 37.910709 | -122.551659 |
| Miller Ave | 37.896896 | -122.536522 |
| Mission St | 37.739250 | -122.424057 |
| Mystic Theater | 38.233395 | -122.640182 |
| Petaluma Blvd | 38.255119 | -122.651794 |
| Pinole | 38.005447 | -122.304604 |
| Redwood High School | 37.938263 | -122.524994 |
| S Van Ness Ave | 37.761761 | -122.417290 |
| San Francisco | 37.764084 | -122.462219 |
| San Rafael | 37.977177 | -122.531975 |
| Tamalpais High School | 37.891457 | -122.529800 |
| Washington St | 38.235023 | -122.643600 |
Related Movies