Ammonite Locations
Ammonite is a biographical romantic drama movie written and directed by Francis Lee. Starring Kate Winslet, Saoirse Ronan, Gemma Jones, Fiona Shaw, Claire Rushbrook, Alec Secareanu, and James McArdle, the film is loosely based on the life of British fossil collector and paleontologist Mary Anning. It premiered at the Toronto International Film Festival on 11 September 2020, was released on 26 March 2021 in the United Kingdom. Ammonite was filmed on-location in Lyme Regis, a town in West Dorset, England and located east of Exeter. The town is also where Mary Anning was born on 21 May 1799 and collected fossils in the early 1800s.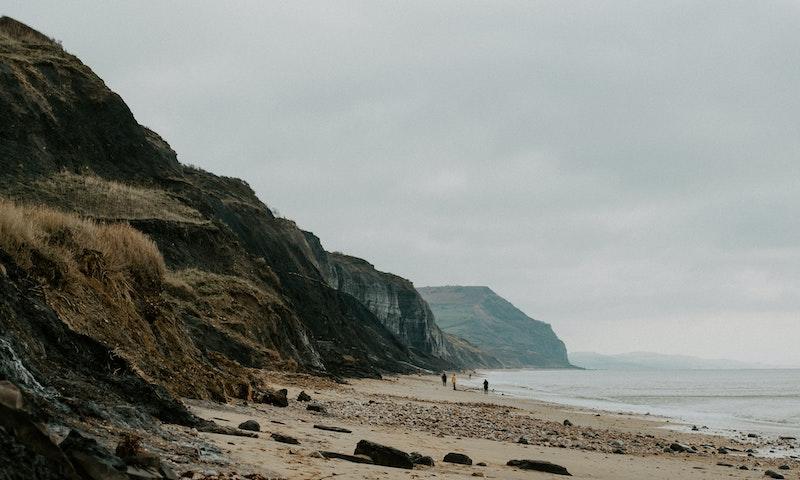 Charmouth, Bridport, UK. Photo by Ashleigh Joy Photography on Unsplash.
Where was Ammonite Filmed?
Ammonite was filmed in Bell Cliff, Charmouth Beach, Coombe Street, Eype Beach and Lyme Regis.
The complete list of the locations with latitude and longitude coordinates are listed below in the table.
Ammonite Locations Map
Ammonite Locations Table
| Location Name | Latitude | Longitude |
| --- | --- | --- |
| Bell Cliff | 50.724548 | -2.933616 |
| Charmouth Beach | 50.733337 | -2.898755 |
| Coombe Street | 50.726486 | -2.934540 |
| Eype Beach | 50.716011 | -2.783892 |
| Lyme Regis | 50.724186 | -2.939521 |
Related Movies