Annette Locations
Directed by Leos Carax, written and scored by American musicians Ron Mael and Russell Mael, starring Marion Cotillard, Adam Driver, Simon Helberg, Rila Fukushima, Natalie Mendoza, Ron Mael, Kiko Mizuhara, and Rebecca Dyson-Smith, Annette is a musical drama movie that premiered on 6 July 2021 at the Cannes Film Festival in France and was released on 7 July 2021 in France. It is the director Leos Carax's English language film debut. Annette was shot in various locations in Germany, Belgium, and the USA. Filming locations include Bonn, Dusseldorf, Münster, and Cologne in Germany. The opening sequence took place at 11500 Santa Monica Blvd, Los Angeles.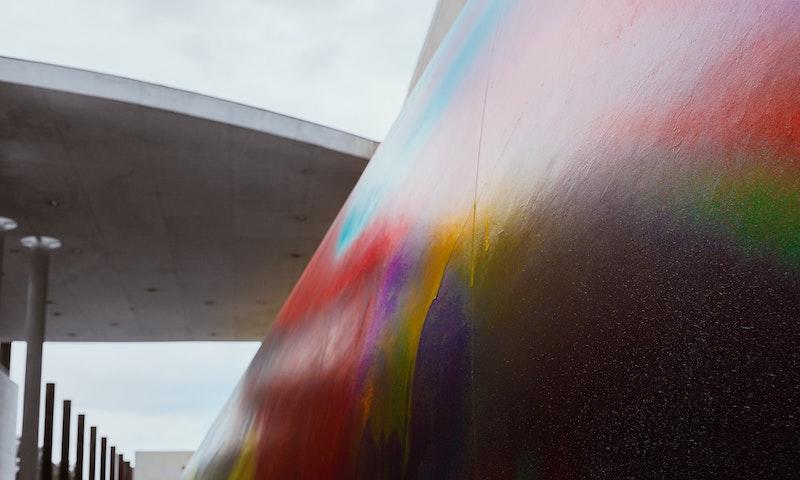 Kunstmuseum, Bonn, Germany. Photo by Tim Rüßmann on Unsplash.
Where was Annette Filmed?
Annette was filmed in 11500 Santa Monica Blvd, 1616 Butler Ave, Brussels, Dusseldorf, Kunstmuseum Bonn, Le Forum, Los Angeles, MMC Studios Köln GmbH, Münster, Opéra Royal de Wallonie-Liège, The Orpheum Theatre and Walt Disney Concert Hall.
The complete list of the locations with latitude and longitude coordinates are listed below in the table.
Annette Locations Map
Annette Locations Table
| Location Name | Latitude | Longitude |
| --- | --- | --- |
| 11500 Santa Monica Blvd | 34.045273 | -118.452049 |
| 1616 Butler Ave | 34.045345 | -118.451576 |
| Brussels | 50.849415 | 4.347945 |
| Dusseldorf | 51.230709 | 6.768253 |
| Kunstmuseum Bonn | 50.715378 | 7.120988 |
| Le Forum | 50.640919 | 5.570282 |
| Los Angeles | 34.066624 | -118.311958 |
| MMC Studios Köln GmbH | 50.987434 | 6.894695 |
| Münster | 51.957939 | 7.609347 |
| Opéra Royal de Wallonie-Liège | 50.643402 | 5.570587 |
| The Orpheum Theatre | 34.042507 | -118.255577 |
| Walt Disney Concert Hall | 34.055317 | -118.249901 |
Related Movies