Babel Locations
Starring Brad Pitt, Cate Blanchett, Gael García Bernal, Kōji Yakusho, Adriana Barraza, and Rinko Kikuchi, Babel is a drama film that premiered at Cannes on 23 May 2006 and was released on 27 October 2006 in the United States and Mexico. Directed by Alejandro González Iñárritu, written by Guillermo Arriaga, and scored by Gustavo Santaolalla, the film grossed $135.3 million worldwide and won numerous awards and nominations including the Best Director Award at Cannes Film Festival, the Golden Globe Award for Best Motion Picture – Drama, and an Academy Award for Best Original Score. Babel was filmed in different countries: Morocco, Japan, Mexico, and the United States.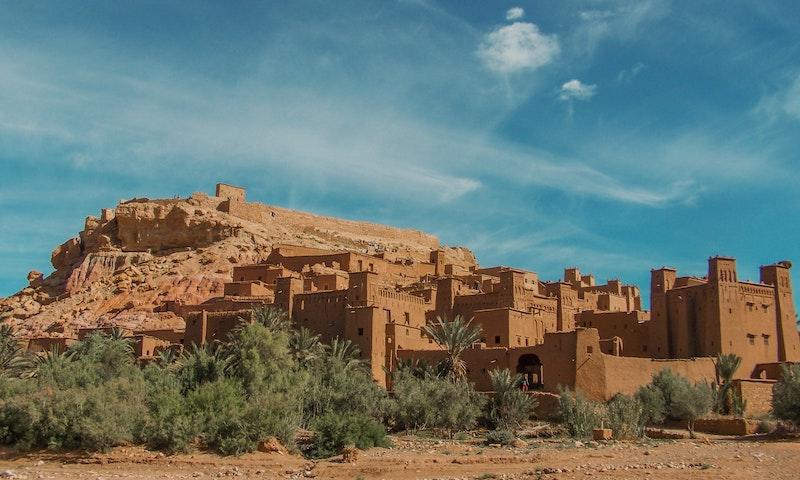 Ouarzazate, Morocco. Photo by Lotphy on Unsplash.
Where was Babel Filmed?
Babel was filmed in Azabujuban (麻布十番), Casablanca (الدار البيضاء), Ouarzazate, San Ysidro, Shibuya Center-Gai, Shibuya City (渋谷区), Shinjuku City (新宿区), Sonora, Taguenzalt, Tecate and Tijuana.
The complete list of the locations with latitude and longitude coordinates are listed below in the table.
Babel Locations Map
Babel Locations Table
| Location Name | Latitude | Longitude |
| --- | --- | --- |
| Azabujuban (麻布十番) | 35.655025 | 139.734802 |
| Casablanca (الدار البيضاء) | 33.589966 | -7.649152 |
| Ouarzazate | 30.935137 | -6.943877 |
| San Ysidro | 32.556114 | -117.049850 |
| Shibuya Center-Gai | 35.660446 | 139.698486 |
| Shibuya City (渋谷区) | 35.675442 | 139.688522 |
| Shinjuku City (新宿区) | 35.701286 | 139.703278 |
| Sonora | 30.338596 | -110.769798 |
| Taguenzalt | 30.847019 | -7.028825 |
| Tecate | 32.566158 | -116.631577 |
| Tijuana | 32.517921 | -117.050331 |
Related Movies