Barbarian Locations
An American horror thriller film Barbarian is written and directed by Zach Cregger. Starring Georgina Campbell, Bill Skarsgård, Justin Long, Matthew Patrick Davis, Richard Brake, Kurt Braunohler, Sophie Sörensen, and Jaymes Butler, the film premiered on July 22, 2022, at San Diego Comic-Con and was released on September 9, 2022, in the United States. It received positive reviews. The film is Cregger's solo directorial debut. Barbarian was shot in Sofia, Bulgaria. Filming also took place in Detroit, Michigan, USA.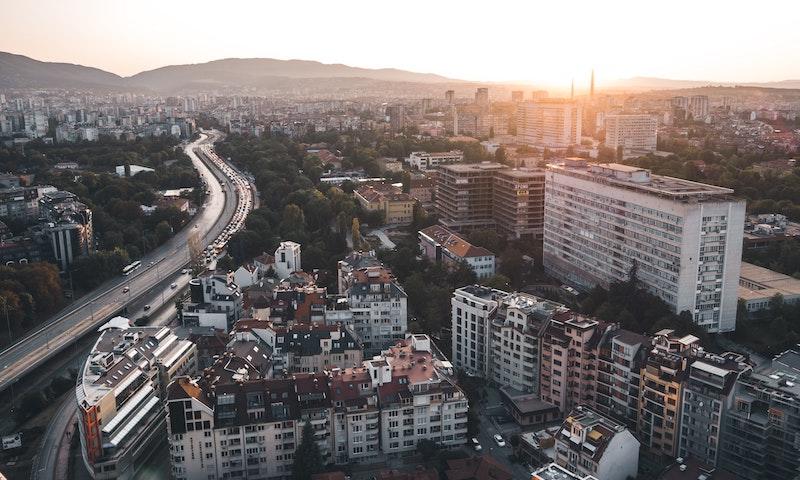 Sofia, Bulgaria. Photo by Natalya Letunova on Unsplash.
Where was Barbarian Filmed?
Barbarian was filmed in Brightmoor and Sofia (София).
The complete list of the locations with latitude and longitude coordinates are listed below in the table.
Barbarian Locations Map
Barbarian Locations Table
| Location Name | Latitude | Longitude |
| --- | --- | --- |
| Brightmoor | 42.399055 | -83.261841 |
| Sofia (София) | 42.706963 | 23.290873 |
Related Movies