Being John Malkovich Locations
An American fantasy comedy-drama film Being John Malkovich stars John Cusack, Cameron Diaz, Catherine Keener, Orson Bean, Mary Kay Place, and John Malkovich. Directed by Spike Jonze, written by Charlie Kaufman, produced by Michael Stipe, Sandy Stern, Steve Golin, and Vincent Landay, the film was released on October 29, 1999, in the US, and nominated for three Oscars: "Best Actress in a Supporting Role", "Best Director", and "Best Writing, Screenplay Written Directly for the Screen". The film also won BAFTA Award for "Best Original Screenplay". Being John Malkovich was shot in California and New Jersey, USA. Filming also took place in Bristol, England, UK.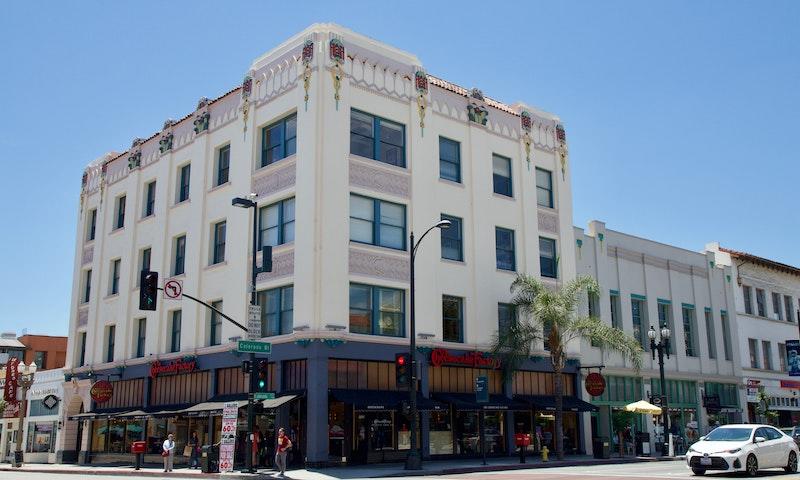 Pasadena, CA, USA. Photo by Remy Hellequin on Unsplash.
Where was Being John Malkovich Filmed?
Being John Malkovich was filmed in Ambassador Hotel, Bristol Hippodrome, CA-103 & Commodore Schuyler F. Helm Bridge, Koreatown, Pasadena, The Belasco and The Queen Mary.
The complete list of the locations with latitude and longitude coordinates are listed below in the table.
Being John Malkovich Locations Map
Being John Malkovich Locations Table
| Location Name | Latitude | Longitude |
| --- | --- | --- |
| Ambassador Hotel | 34.061642 | -118.297813 |
| Bristol Hippodrome | 51.453217 | -2.598312 |
| CA-103 & Commodore Schuyler F. Helm Bridge | 33.773575 | -118.240479 |
| Koreatown | 34.060577 | -118.303734 |
| Pasadena | 34.164173 | -118.150955 |
| The Belasco | 34.040359 | -118.259483 |
| The Queen Mary | 33.752678 | -118.190338 |
Related Movies