Ben-Hur Locations
An American historical adventure epic drama movie "Ben-Hur" is directed by William Wyler, produced by Sam Zimbalist, written by Karl Tunberg, with the contributions of Gore Vidal, Maxwell Anderson, S. N. Behrman, and Christopher Fry. The film is based on the 1880 novel "Ben-Hur: A Tale of the Christ" by General Lew Wallace. Starring Charlton Heston, Jack Hawkins, Haya Harareet, Stephen Boyd, Hugh Griffith, Martha Scott, Cathy O'Donnell, and Sam Jaffe, the film was released on November 18, 1959, won 11 Oscars including "Best Picture", "Best Actor in a Leading Role", "Best Director", and "Best Actor in a Supporting Role". Ben-Hur was shot in Rome, Lazio, Italy. Filming also took place at Metro-Goldwyn-Mayer Studios in California, USA.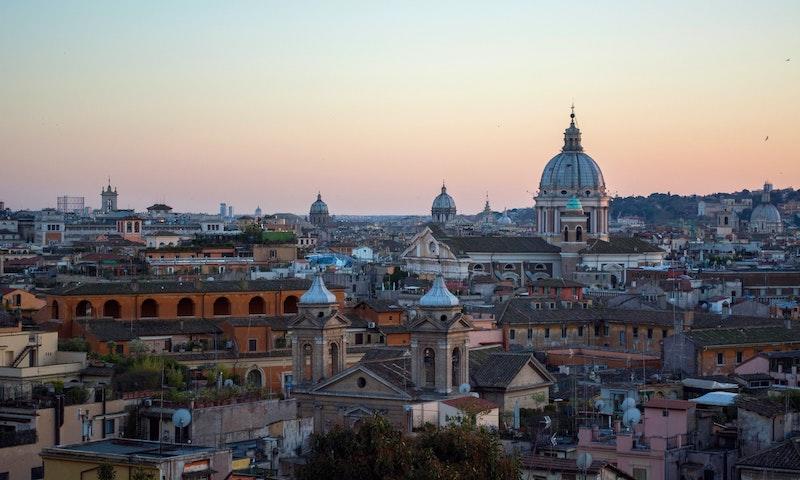 Rome, Italy. Photo by Julia Solonina on Unsplash.
Where was Ben-Hur Filmed?
Ben-Hur was filmed in Anzio, Arcinazzo Romano, Canale Monterano, Cinecittà, Durango, Frosinone, Latina and Metro-Goldwyn-Mayer Studios.
The complete list of the locations with latitude and longitude coordinates are listed below in the table.
Ben-Hur Locations Map
Ben-Hur Locations Table
| Location Name | Latitude | Longitude |
| --- | --- | --- |
| Anzio | 41.488914 | 12.608300 |
| Arcinazzo Romano | 41.880875 | 13.114446 |
| Canale Monterano | 42.136307 | 12.101281 |
| Cinecittà | 41.851776 | 12.576904 |
| Durango | 24.032152 | -104.672188 |
| Frosinone | 41.641914 | 13.331171 |
| Latina | 41.465809 | 12.888265 |
| Metro-Goldwyn-Mayer Studios | 34.017750 | -118.400749 |
Related Movies