Beverly Hills Cop Locations
An American action crime comedy film Beverly Hills Cop stars Eddie Murphy, Judge Reinhold, John Ashton, Lisa Eilbacher, Ronny Cox, and Steven Berkoff. Directed by Martin Brest, written by Daniel Petrie Jr., from a story by Danilo Bach and Daniel Petrie Jr., the film premiered on December 1, 1984, in Los Angeles, was released on December 5, 1984, in the United States, and grossed $316 million against a $13 million budget. It became the highest-grossing film of 1984 in the country. It was also nominated for an Oscar in "Best Writing, Screenplay Written Directly for the Screen". Beverly Hills Cop was shot in California and Michigan, United States. Eddie's apartment was located in Downtown Los Angeles. Beverly Hills City Hall at 455 N. Rexford Drive was used as the police headquarters in the film. The exterior scenes of Maitland's Mansion took place at 609 E Channel Road, Santa Monica, while the interiors were filmed at Castillo del Lago in Hollywood Hills, Los Angeles.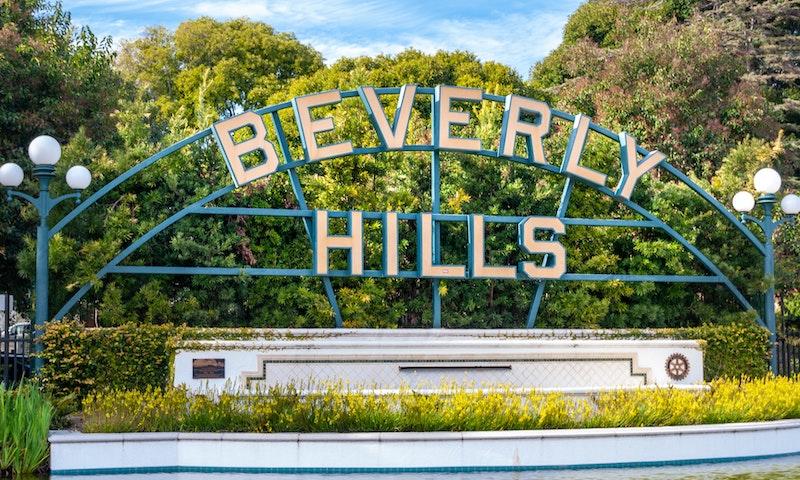 Beverly Hills, CA, USA. Photo by David Vives on Unsplash.
Where was Beverly Hills Cop Filmed?
Beverly Hills Cop was filmed in 1248 Palmetto St, 2720 Grand River Ave, 3001 Miller Rd, 30th St, 600 S Normandie Ave, 609 E Channel Rd, 6342 Mulholland Hwy, 635 S Mateo St, 6704 W. Jefferson Ave, 685 Witmer St, Beverly Hills City Hall, Beverly Wilshire, A Four Seasons Hotel, Biltmore Los Angeles, Brush St, Dearborn, Downtown Los Angeles, Hollywood, Jackson St, Korean Air Cargo Terminal and Koreatown.
The complete list of the locations with latitude and longitude coordinates are listed below in the table.
Beverly Hills Cop Locations Map
Beverly Hills Cop Locations Table
| Location Name | Latitude | Longitude |
| --- | --- | --- |
| 1248 Palmetto St | 34.040131 | -118.234337 |
| 2720 Grand River Ave | 42.338921 | -83.064110 |
| 3001 Miller Rd | 42.306843 | -83.164871 |
| 30th St | 42.340927 | -83.113739 |
| 600 S Normandie Ave | 34.063297 | -118.299995 |
| 609 E Channel Rd | 34.036922 | -118.510803 |
| 6342 Mulholland Hwy | 34.125500 | -118.324547 |
| 635 S Mateo St | 34.036827 | -118.232887 |
| 6704 W. Jefferson Ave | 42.297138 | -83.103394 |
| 685 Witmer St | 34.052914 | -118.267586 |
| Beverly Hills City Hall | 34.073071 | -118.400513 |
| Beverly Wilshire, A Four Seasons Hotel | 34.066730 | -118.401161 |
| Biltmore Los Angeles | 34.049656 | -118.254272 |
| Brush St | 42.378071 | -83.072922 |
| Dearborn | 42.310993 | -83.232933 |
| Downtown Los Angeles | 34.044426 | -118.252373 |
| Hollywood | 34.095585 | -118.337410 |
| Jackson St | 42.335262 | -83.105865 |
| Korean Air Cargo Terminal | 33.932343 | -118.391853 |
| Koreatown | 34.061089 | -118.303741 |
| Magnolia St | 42.337349 | -83.092148 |
| Michigan Ave | 42.323196 | -83.172440 |
| N Crescent Dr | 34.077106 | -118.404915 |
| Pershing Square | 34.048565 | -118.252998 |
| Rodeo Dr | 34.070007 | -118.403877 |
| S Grand Ave | 34.040001 | -118.263573 |
| S Olive St | 34.024269 | -118.272682 |
| Santa Monica Blvd | 34.090752 | -118.369881 |
| Sunset Blvd | 34.098007 | -118.326286 |
| The Athenaeum | 34.136833 | -118.121796 |
| The Beverly Hills Hotel | 34.081799 | -118.413445 |
| W Jefferson Ave | 42.297783 | -83.101242 |
| Waterman St | 42.309155 | -83.111801 |
| West Hollywood | 34.092152 | -118.373901 |
| Wilshire Blvd | 34.064091 | -118.371918 |
| Winder St | 42.343643 | -83.046890 |
Related Movies