Biohackers Locations
Biohackers is a German television series created by Christian Ditter. Starring Luna Wedler, Zeke Alton, Cristina Andrione, Zeynep Bozbay, Thomas Prenn, Caro Cult, Eleonore Daniel, Sebastian Jakob Doppelbauer, Jing Xiang, and Benno Fürmann, the series follows a student taking medicine at the University of Freiburg, Mia Akerlund who discovers the use of breakthrough biohacking technology. It premiered on Netflix on 20 August 2020. Biohackers was filmed at the University of Freiburg, also known as the Albert Ludwig University of Freiburg that is located in Freiburg im Breisgau, Baden-Württemberg, Germany. Filming also took place at Bavaria Filmstadt, Grünwald, Germany.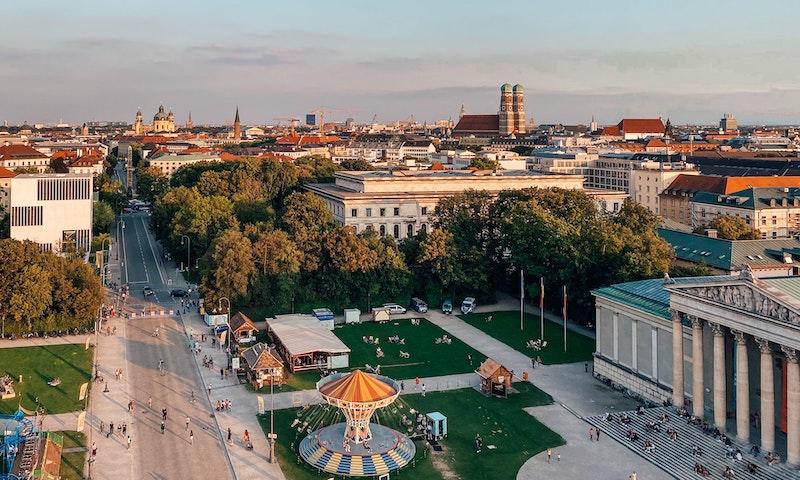 Munich, Germany. Photo by Jan Antonin Kolar on Unsplash.
Where was Biohackers Filmed?
Biohackers was filmed in Albert-Ludwigs-Universität Freiburg, Bavaria Filmstadt and Munich.
The complete list of the locations with latitude and longitude coordinates are listed below in the table.
Biohackers Locations Map
Biohackers Locations Table
| Location Name | Latitude | Longitude |
| --- | --- | --- |
| Albert-Ludwigs-Universität Freiburg | 47.993511 | 7.845839 |
| Bavaria Filmstadt | 48.065285 | 11.554034 |
| Munich | 48.135647 | 11.576520 |
Related TV Series