Blood Red Sky Locations
Directed by Peter Thorwarth, produced by Christian Becker and Benjamin Munz, written by Peter Thorwarth and Stefan Holtz, starring Roland Møller, Peri Baumeister, Chidi Ajufo, Alexander Scheer, and Dominic Purcell, Blood Red Sky is an action thriller horror movie that was released on Netflix on July 23, 2021. It follows the story of a widow Nadja, and her son Elias as they take a flight to New York. When a group of terrorists attempt to hijack the flight, Nadja must take an action to protect her son. Blood Red Sky was shot in Prague, Czech Republic. Filming also took place at Poprad-Tatry Airport, Slovakia.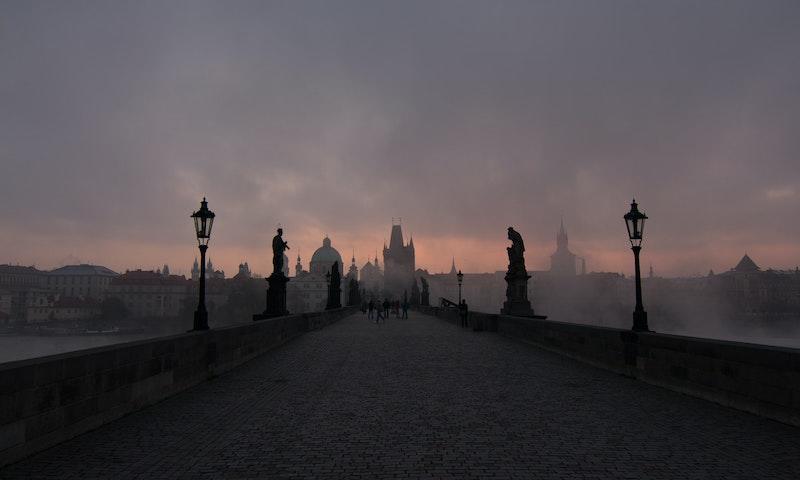 Prague, Czech Republic. Photo by Ryan Lum on Unsplash.
Where was Blood Red Sky Filmed?
Blood Red Sky was filmed in Poprad-Tatry Airport and Prague.
The complete list of the locations with latitude and longitude coordinates are listed below in the table.
Blood Red Sky Locations Map
Blood Red Sky Locations Table
| Location Name | Latitude | Longitude |
| --- | --- | --- |
| Poprad-Tatry Airport | 49.068848 | 20.247160 |
| Prague | 50.078823 | 14.428465 |
Related Movies