Bones and All Locations
A romantic horror drama film Bones and All premiered at the 79th Venice International Film Festival on September 2, 2022. Directed by Luca Guadagnino, written for the screen by David Kajganich, and based on the novel "Bones & All" by Camille DeAngelis, the film stars Timothée Chalamet, Michael Stuhlbarg, Taylor Russell, Mark Rylance, Chloë Sevigny, David Gordon Green, André Holland, and Anna Cobb. The film won Silver Lion for Best Director and Marcello Mastroianni Award for Best Young Actress at the 2022 Venice Film Festival. Bones and All was shot in Kentucky and Ohio, United States.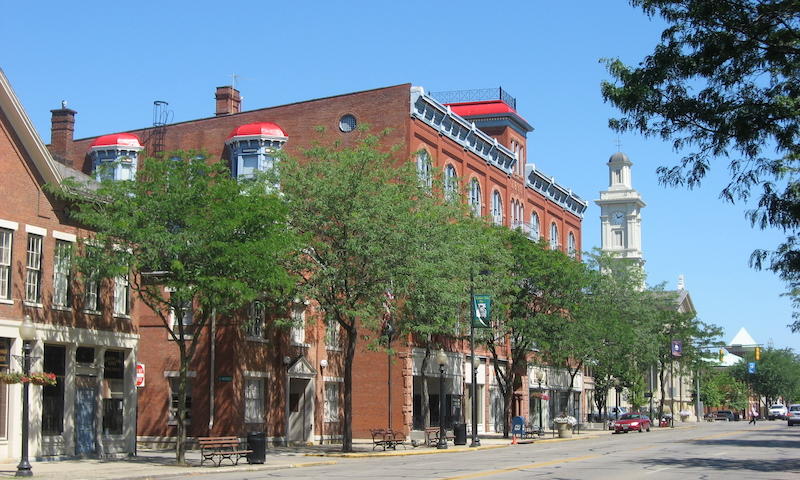 Chillicothe, Ohio. Photo at English Wikipedia.
Where was Bones and All Filmed?
Bones and All was filmed in 111 E Town St, Aberdeen, Chillicothe, Country Kitchen Restaurant and Maysville.
The complete list of the locations with latitude and longitude coordinates are listed below in the table.
Bones and All Locations Map
Bones and All Locations Table
| Location Name | Latitude | Longitude |
| --- | --- | --- |
| 111 E Town St | 39.958580 | -82.996384 |
| Aberdeen | 38.672279 | -83.774376 |
| Chillicothe | 39.335590 | -82.992790 |
| Country Kitchen Restaurant | 39.411442 | -84.149139 |
| Maysville | 38.634396 | -83.805069 |
Related Movies