Boogie Nights Locations
An American drama film Boogie Nights is written and directed by Paul Thomas Anderson. Starring Mark Wahlberg, Julianne Moore, Burt Reynolds, Don Cheadle, John C. Reilly, William H. Macy, Heather Graham, Nicole Parker, and Philip Seymour Hoffman, the film premiered at the Toronto International Film Festival on September 11, 1997, was released on October 10, 1997, nominated for 3 Academy Awards and 2 BAFTA Awards. Boogie Nights was shot in Los Angeles, California, USA. Jack Horner's house was located at 19515 East Cameron Avenue, West Covina.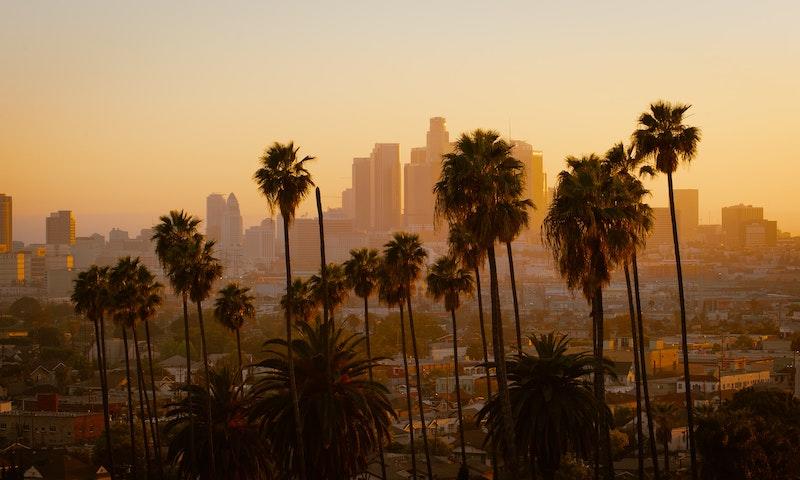 Los Angeles, CA, USA. Photo by Cedric Letsch on Unsplash.
Where was Boogie Nights Filmed?
Boogie Nights was filmed in 16801 Encino Hills Dr, 18134 Sherman Way, 18419 Sherman Way, 19515 E Cameron Ave, 3503 187th St, 4214 Lobos Rd, 9043 Woodman Ave, Du-Pars Restaurant and Bakery (Closed), El Royale Hotel Studio City, Encino, Miss Donuts, Palos Verdes Peninsula, Reseda, Reseda Theatre and Van Nuys.
The complete list of the locations with latitude and longitude coordinates are listed below in the table.
Boogie Nights Locations Map
Boogie Nights Locations Table
| Location Name | Latitude | Longitude |
| --- | --- | --- |
| 16801 Encino Hills Dr | 34.139431 | -118.499161 |
| 18134 Sherman Way | 34.200806 | -118.528725 |
| 18419 Sherman Way | 34.201473 | -118.534637 |
| 19515 E Cameron Ave | 34.058231 | -117.872093 |
| 3503 187th St | 33.861187 | -118.333275 |
| 4214 Lobos Rd | 34.145676 | -118.595253 |
| 9043 Woodman Ave | 34.233753 | -118.440155 |
| Du-Pars Restaurant and Bakery (Closed) | 34.143574 | -118.393791 |
| El Royale Hotel Studio City | 34.141449 | -118.372429 |
| Encino | 34.152565 | -118.524879 |
| Miss Donuts | 34.201328 | -118.530540 |
| Palos Verdes Peninsula | 33.776379 | -118.422714 |
| Reseda | 34.205082 | -118.540695 |
| Reseda Theatre | 34.201286 | -118.535431 |
| Van Nuys | 34.202744 | -118.457001 |
Related Movies