Breaking the Waves Locations
Breaking the Waves is a drama movie written by Lars von Trier and Peter Asmussen, directed by Lars von Trier, and starring Emily Watson, Stellan Skarsgård, Katrin Cartlidge, Jean-Marc Barr, and Udo Kier. It premiered at the 1996 Cannes Film Festival, was released on 5 July 1996 in Denmark, and won numerous awards, including the Grand Prize of the Jury at Cannes, as well as nominations for the Academy Award for Best Actress and Palme d'Or. Breaking the Waves was shot in Denmark and Scotland. The interior scenes took place at Det Danske Filmstudie in Lyngby, Sjælland, Denmark, while the exteriors were filmed in Scotland.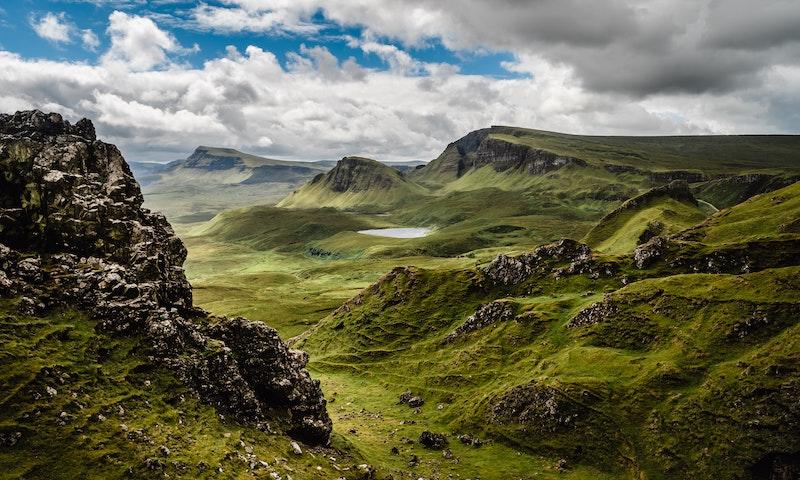 Isle of Skye. Photo by Bjorn Snelders on Unsplash.
Where was Breaking the Waves Filmed?
Breaking the Waves was filmed in Det Danske Filmstudie, Glendale, Hellerup, Lochailort, Lyngby, Mallaig, Morar and Skye.
The complete list of the locations with latitude and longitude coordinates are listed below in the table.
Breaking the Waves Locations Map
Breaking the Waves Locations Table
| Location Name | Latitude | Longitude |
| --- | --- | --- |
| Det Danske Filmstudie | 55.761826 | 12.507168 |
| Glendale | 57.449127 | -6.707660 |
| Hellerup | 55.735531 | 12.560176 |
| Lochailort | 56.878895 | -5.666518 |
| Lyngby | 55.771622 | 12.482530 |
| Mallaig | 57.003677 | -5.829056 |
| Morar | 56.970474 | -5.823046 |
| Skye | 57.273132 | -6.222756 |
Related Movies