Broker Locations
A South Korean drama film Broker (브로커) stars Song Kang-ho, Gang Dong-won, Bae Doona, Lee Ji-eun, and Lee Joo-young. Written and directed by Japanese film director and screenwriter Hirokazu Kore-eda, scored by Jung Jae-il, the film premiered at Cannes Film Festival on May 26, 2022, and won the Prize of the Ecumenical Jury and the Best Actor Award. It also received Best New Actress at the 2022 Korean Association of Film Critics Awards. The film was released on June 8, 2022, in South Korea. Broker was shot in South Korea. Filming locations included Gangwon-do, Incheon, Seoul, and Busan.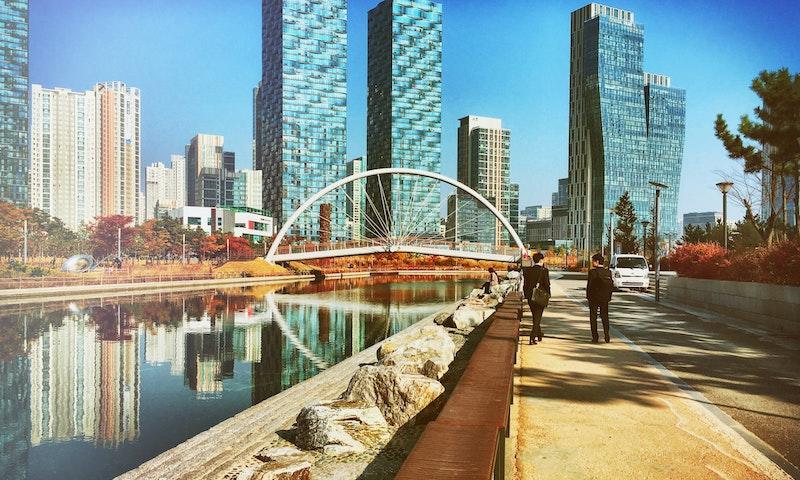 Incheon, South Korea. Photo by Hon Kim on Unsplash.
Where was Broker Filmed?
Broker was filmed in Busan, Gangwon-do, Incheon, Pohang and Seoul.
The complete list of the locations with latitude and longitude coordinates are listed below in the table.
Broker Locations Map
Broker Locations Table
| Location Name | Latitude | Longitude |
| --- | --- | --- |
| Busan | 35.183163 | 129.024918 |
| Gangwon-do | 37.846046 | 127.984024 |
| Incheon | 37.461399 | 126.685280 |
| Pohang | 36.092033 | 129.348343 |
| Seoul | 37.559029 | 126.954948 |
Related Movies