Brooklyn Locations
Brooklyn is a romantic drama film starring a great cast consisting of Saoirse Ronan, Domhnall Gleeson, Emory Cohen, Jim Broadbent, and Julie Walters. Directed by John Crowley, written by Nick Hornby, and based on the 2009 novel of the same name by Colm Tóibín, the film premiered at Sundance on
26 January 2015, and was released on 6 November 2015, in the United Kingdom and Ireland. It was nominated for three Academy Awards including "Best Motion Picture of the Year" and "Best Performance by an Actress in a Leading Role". It was also the winner of "The Alexander Korda Award for Best British Film" at the BAFTA Awards. Brooklyn was shot in Canada. Brooklyn scenes were filmed in Montréal, Québec. The beach scenes in Ireland took place at Curracloe Beach. Some exterior shots and Coney Island scenes took place in New York.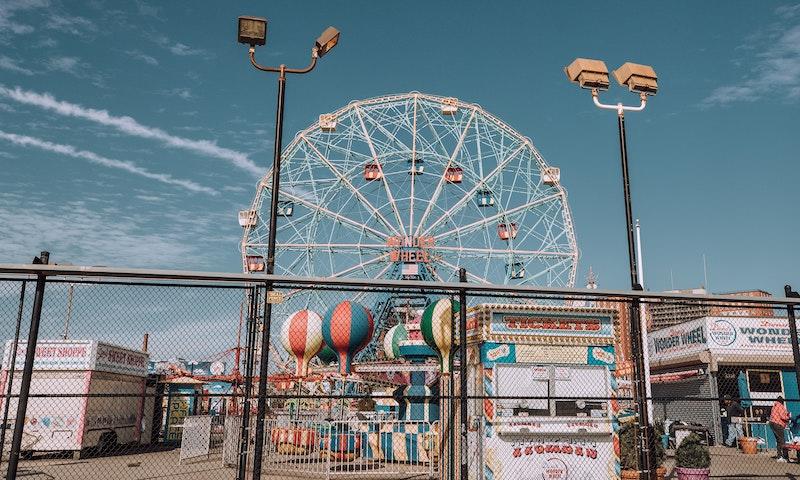 Coney Island. Photo by Marcell Viragh on Unsplash.
Where was Brooklyn Filmed?
Brooklyn was filmed in Brooklyn, Coney Island, Curracloe Beach, Dublin, Enniscorthy and Montréal.
The complete list of the locations with latitude and longitude coordinates are listed below in the table.
Brooklyn Locations Map
Brooklyn Locations Table
| Location Name | Latitude | Longitude |
| --- | --- | --- |
| Brooklyn | 40.671715 | -73.964241 |
| Coney Island | 40.575714 | -73.971596 |
| Curracloe Beach | 52.388222 | -6.362447 |
| Dublin | 53.354214 | -6.292671 |
| Enniscorthy | 52.503101 | -6.574219 |
| Montréal | 45.501118 | -73.594116 |
Related Movies